News
Diwali and a very delicious feast
05 November 2021
Pupils and staff from Chilworth House School recently learnt about Diwali, a five-day festival celebrated by millions of Hindus around the world.
The most anticipated event in the school calendar, pupils and staff look forward to the feast cooked up by Kumari Parul, HLTA. This year, everyone agreed that she outdid herself as she prepared and cooked up a variety of dishes from butter chicken, chickpea curry, homemade poppadums and puris, bread and, chutneys. If that wasn't impressive enough, she also made pea pulao, a rice dish with coconut milk, and vegetable and chicken samosas. Impressive right?
It was a true celebration of Indian culture where pupils and staff came together to enjoy a feast of flavours, which went down a treat!
A very happy Diwali indeed!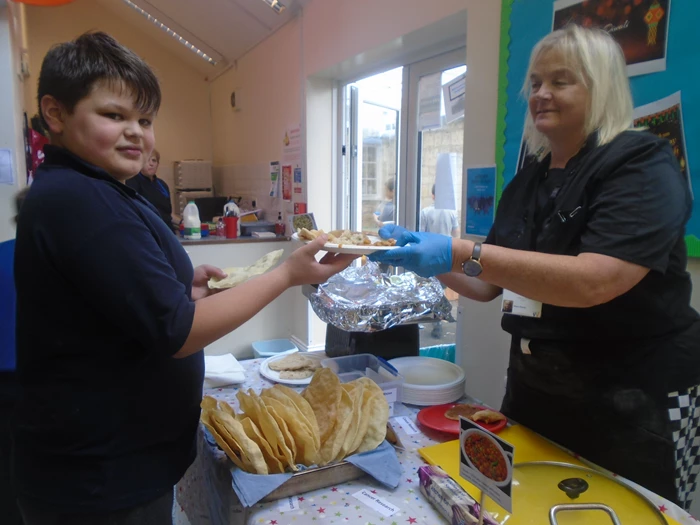 Pupils and staff enjoy and celebrate Indian culture