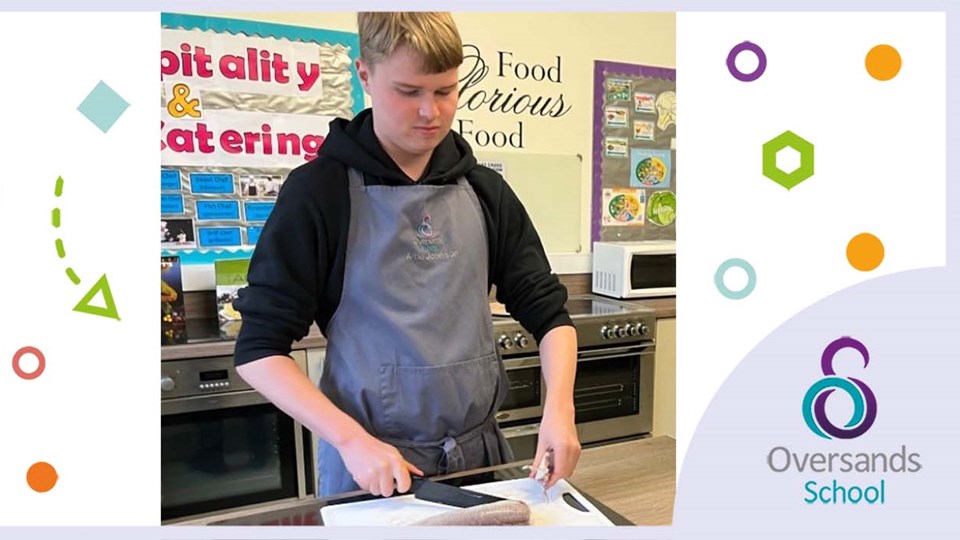 News
Filleting fish for fun!
16 June 2022
A Sixth Form pupil from Oversands Schools recently rolled up his sleeves and got stuck into a morning activity of filleting fish.
As part of a reward activity, the aspiring chef sourced fish and then led a session for younger pupils to watch his impressive filleting skills as he prepared two types of fish, plaice and hake. The hake was battered and deep-fried, and the plaice was used in a tasty seafood paella.
All that is left to say is move over Rick Stein, a new chef is in town.