05 August 2021
Pupil, Max from Oversands School has been on an incredible journey.
He recently bid farewell to pupils and staff, ready to start the next chapter of his journey with his family by his side.
Karen Appleby, Care Manager explains why he will be missed:  
"Max joined us four years ago. He has grown to be a well-liked member of residential, developing positive relationships with both staff and peers alike. He took on the role of school football captain leading the team to victories around the county."
"The best of luck from everyone here at WG Max!"
She continued:
"During his time here he has worked with staff and over time he built his confidence and self-worth to the point where recognises his strengths and capabilities, and when to ask for support. The future look bright for the aspiring mechanic: He took an immediate liking to motor vehicles and has excelled in this and is due to start a  specialised motorbike mechanic course at a college in his home area this September."
She concluded: 
"Max has been a credit to the residential provision during his time here and will be missed by us all."
Max's mum surprised Karen with a card, flowers, fizz and chocolates. Below is a photo taken of the card. 
How wonderful is that?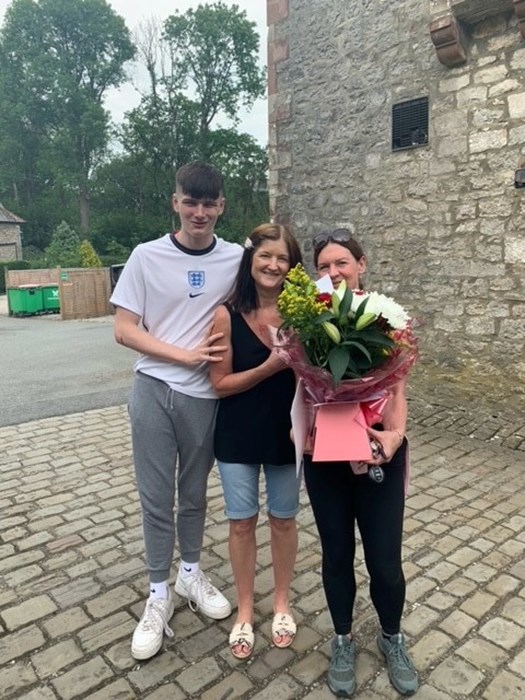 Pupil say's goodbye after an incredible journey!