22 October 2015
Last term, pupils from Chilworth House School were learning about music through the topic of 'Free Flow' to help them understand the concept of an orchestra, where there is no noticeable beat.
During the sessions, pupils have been developing their musical talents by trying various instruments and through this, have found a real appreciation for them.
Towards the end of the term, Music Teacher, Clare Chapman and the pupils warmly welcomed a team of musicians to visit them. The team included a violinist, a trumpet player, a percussionist and a flute player – that's music to our ears!  
Well done everyone.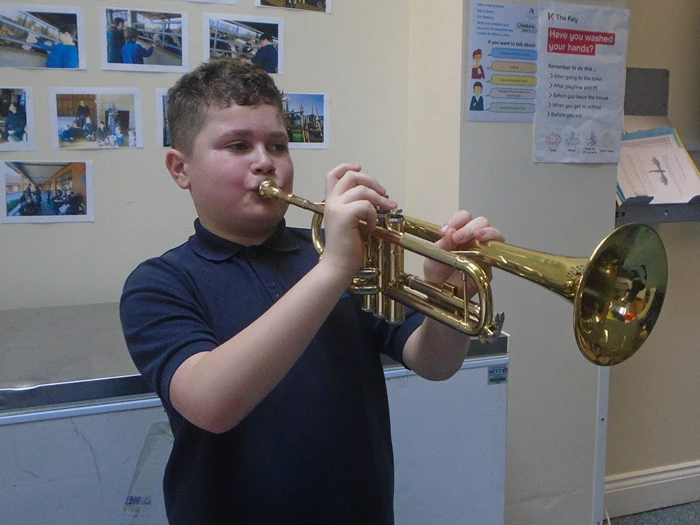 Pupils develop their musical talents