22 April 2022
A group of pupils from Abbeywood School recently took part in mock interviews in preparation for the world of work.
An interview panel comprising of Witherslack Group's Employability Manager, Fiona Kain, and Steve Cross, Education and Training Lead at KP Snacks, provided pupils with an opportunity to answer a series of questions by experienced professionals.
In preparation for the interview, pupils researched various job roles and were interviewed for job roles that they were interested in.
It was a successful session, with interviewees enjoying the experience and the interviewers impressed with the candidates, providing them with great feedback.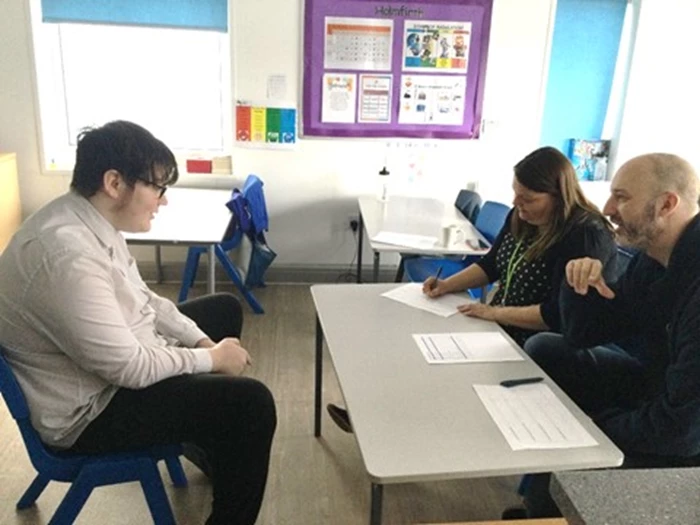 Pupil taking part in mock interview