News
Mental Health Awareness Week celebrated
21 May 2021
Last week, pupils and staff across our Group celebrated World Mental Health Awareness Week, hosted by the Mental Health Foundation, whose mission is to help people understand, protect and sustain their mental health.
This year's theme was 'nature and the environment.' Mark Rowland,  Chief Executive of the Foundation, explains:
Nature is so central to our psychological and emotional health, that it's almost impossible to realise good mental health for all without a greater connection to the natural world.
During Mental Health Awareness Week, the Foundation asked people to do three things:
Experience nature: Take time to recognise and grow a connection with nature during the week. Take a moment to notice and celebrate nature. 
Share nature: Take a photo, video, or sound recording and share the connections made during the week, to inspire others.
Talk about nature: Discuss in your family, school, workplace, and community and encourage people to find new ways to connect with nature.
Abbeywood School
To celebrate the week-long celebration, pupils from Abbeywood School took part in a range of activities, including the 'Take 10' reading challenge launched by author Anthony Horowitz. Teacher, Dean Szalma organised this activity for the school, where children and young people were encouraged to read for 10 minutes as it:
• Improves children's wellbeing and boosts their mood
• Helps children to connect with their emotions
• Improves confidence
The school also enjoyed a live stream from Anthony himself, encouraging pupils to, whenever possible, just stop and enjoy reading.
PSHE lessons focused on positive mental health and wellbeing. Pupils were encouraged to talk about emotions and how they were feeling. They also explored extending their vocabulary around emotions and suggested different ways to support a sense of positive wellbeing. They also took part in random acts of kindness.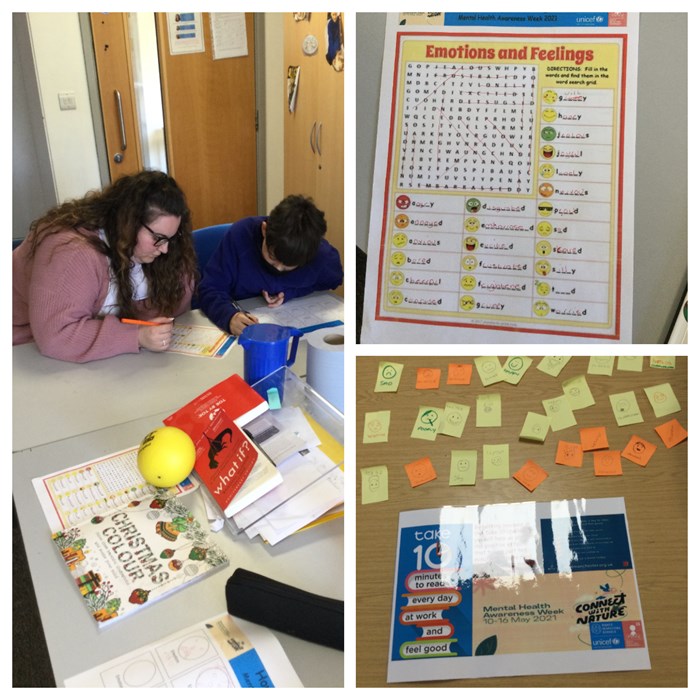 Pupils participate in wellbeing activities at Abbeywood School
Bridgeway School
At Bridgeway School, pupils had the opportunity to enjoy local nature reserves, including Ingleton Falls, Beacon Fell, and Grizedale Forest. They also enjoyed strolls in their local park, Cuerden Park.
During the week, they also took part in nature quizzes and watched an episode of Our Planet, and took part in mindful nature colouring.  Through the various activities, pupils and staff quickly discovered nature is truly everywhere.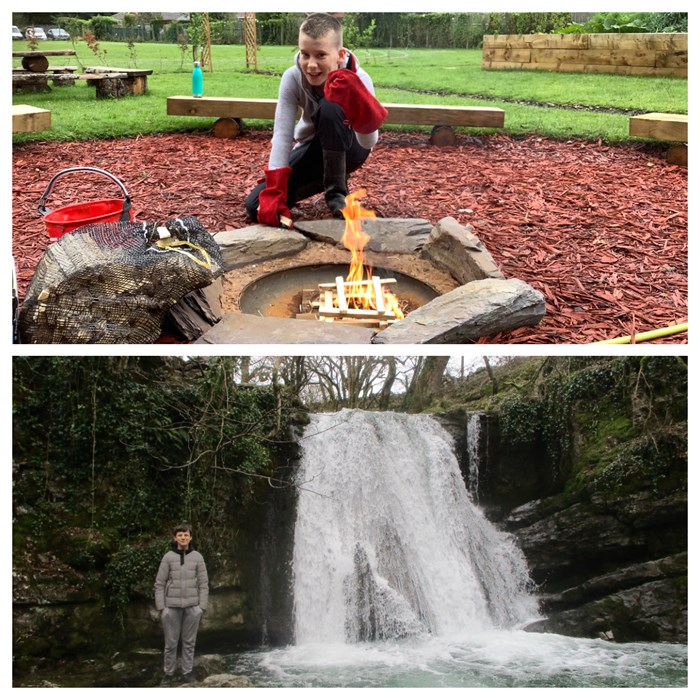 Pupils explore the great outdoors.