News
Meet Brooklyn the Bear
21 January 2022
Two pupils from Ashbrooke School were honoured to witness their school bear come to life.
Taking a trip to Build-A-Bear, the pupils were involved in choosing the furry friend, including its all-important accessories. They helped to 'build' him and were fascinated with all the mechanics behind the process.
After selecting, pressing and dressing, they were proud to reveal Brooklyn the Bear, who will be taken home by pupils and recording all the fun things they get up to each weekend!
Everyone is excited to take turns taking him!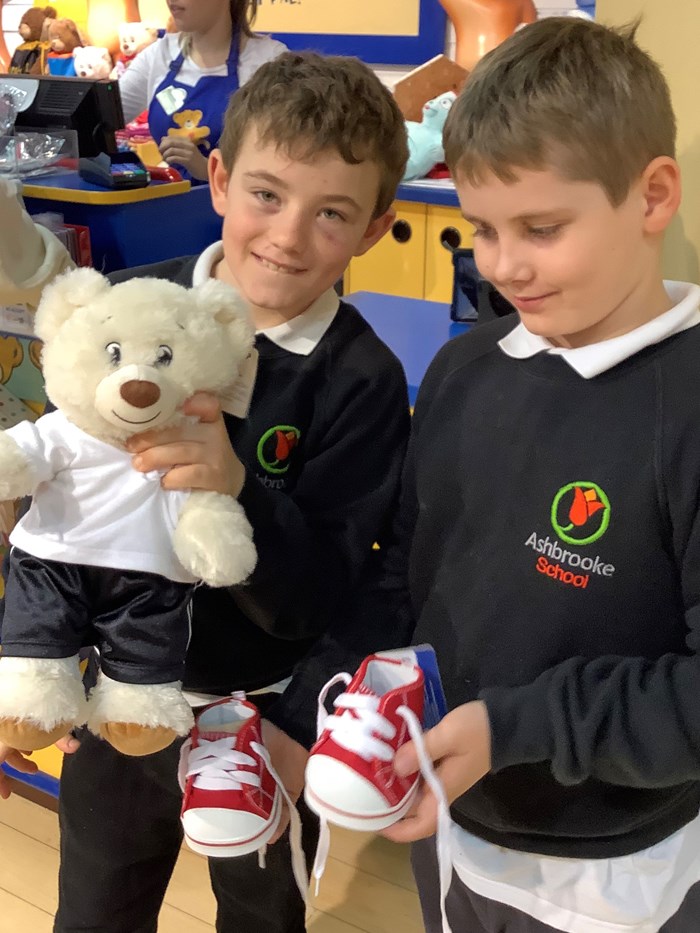 Pupils present Brooklyn the bear!