News
New lunch hall is a hit
20 January 2023
For the first time, pupils and staff from Lavender Lodge School have been enjoying lunch together in their new dining hall.
The new space allows the school community to sit together and eat the delicious food provided by a local catering company, 'Nourish.' Before this, lunch was served in classrooms because of a need for more space. 
Proud Head Teacher, Lorraine Titchener commented: 
"I cannot tell you how proud we are of the children for making this transition look so easy. I am so happy that the children get to have this fabulous 'lunch hall' experience."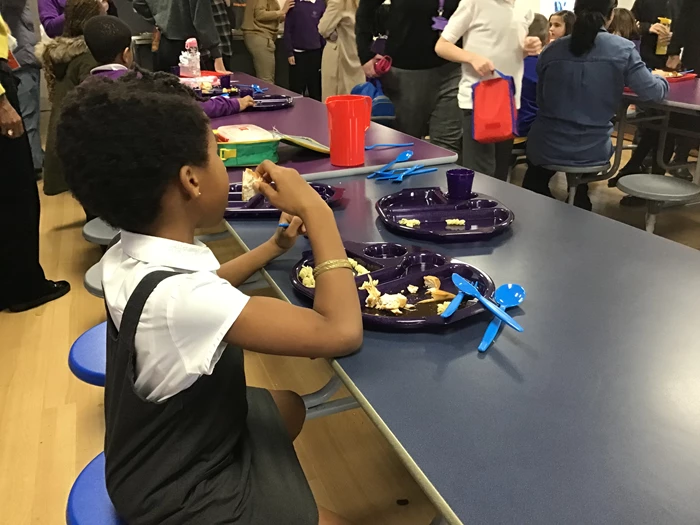 Pupils enjoy new dining hall experience