15 July 2021
Pupils in Cedar Class from Lakeside School were recently pushed out of their comfort zone as they visited Go Ape at Delamere Forest.
The adventurers got stuck into a high-top tree challenge, and despite a few wobbles and with much encouragement, they all confidently completed it right through to the zip wire at the end. 
The weather was glorious until the activity finished when they needed to shelter from torrential rain, and later they were able to tuck into Pastoral Assistant Thomas Glover's birthday cake. 
To conclude the trip, pupils and staff took part in a reflection and evaluation session, which helped them to recognise and acknowledge their fears, explored learned coping and resilience strategies, and took the opportunity to reflect on what went well. They also took the session to explore skills they developed and shared achievements they were very proud of. 
How brave are they?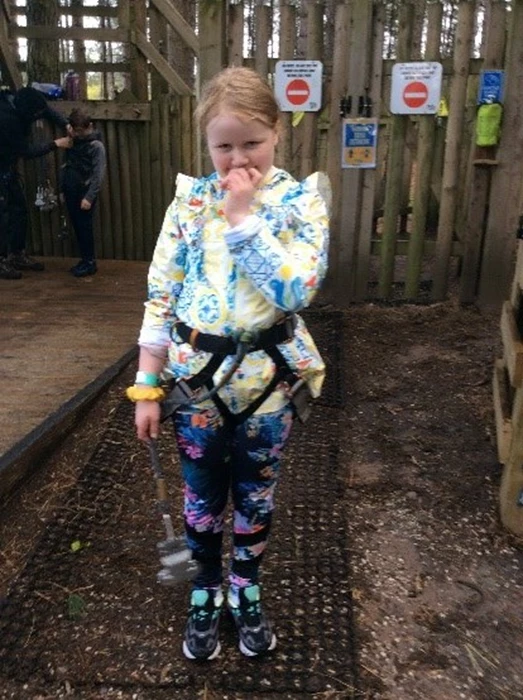 Pupils get stuck into tree-top challenge!