News
Pupils and parents learn
22 July 2021
This term, pupils from Abbeywood School are learning about statutory first aid in their Relationships, Sex & Health Education (RSHE) lessons. They have learned and developed many skills, including coping in an emergency, putting a person in the recovery position; they now know how to perform CPR/AED and when this is used. The staff team praised pupils for engaging in lessons really well and to formalise their learning, they will receive an Educare Level 2 qualification in First Aid.
The school also recently hosted its first RSHE parents and carers meeting. RSHE Lead Laura Underwood gave the attendees an overview of the statutory content covered in lessons and shared and discussed planning documents.
In the meeting, Laura shared how sensitive content and questions are managed; there were also plenty of opportunities for the attendees to ask many questions. It was also a fantastic networking opportunity and a chance for parents and carers to form friendships and meet new people - the event will become a regular feature in the school calendar.
The feedback has been incredibly positive, with one parent commenting:
"My child never used to open up before, but now they talk to me at home, and I am very pleased with how they are engaging in RSHE."
Another commented:
"The event was clear, concise and easy for us to understand. Thank you so much. I feel much more confident and reassured."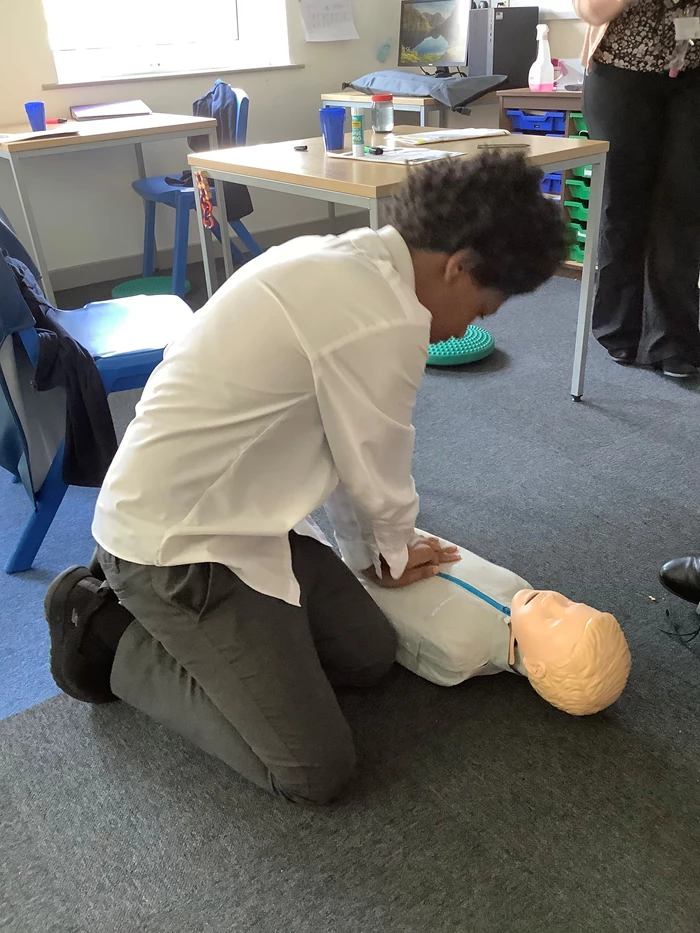 Pupils learn about First Aid