News
Real life Mr Motivator captivates pupils
14 April 2023
Pupils and staff from Hall Cliffe School recently welcomed motivational speaker Paul Hannaford to the school to host a workshop on the dangers of addiction, drugs and alcohol.
During the session, Paul talked about his own life experiences as a former addict providing an incredibly powerful and hard-hitting message about his life journey and encouraged pupils to engage by asking questions. It was a great opportunity for them to hear real-life stories, helping them to make positive life choices. 
Teaching Assistant, John King commented: 
"We want to thank Paul for providing this inspirational workshop that have pupils inspired and well informed. We were all very impressed with his work and we cannot wait to welcome him back in the future."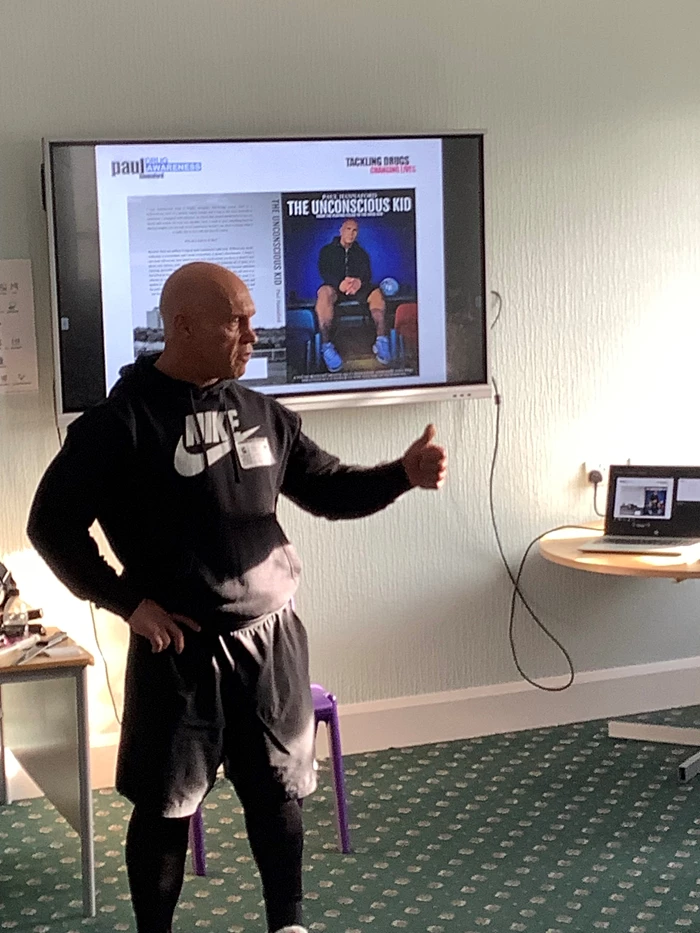 Pupils welcome motivational speaker Paul Hannaford