News
Hall Cliffe School celebrate Children in Need 2021
25 November 2021
Pupils and staff from Hall Cliffe School rolled up in their pyjamas on Friday 19th November for a brilliant cause.
Raising money and awareness for year's BBC Children in Need, they dressed in their nightwear and took part in a range of activities for the great cause. In the weeks leading to the day, pupils learned about the charities' work as part of their Spiritual, Moral, Social and Cultural Development Programme.
The annual November appeal helps the charity to fund local charities and projects which help remove the barriers that are facing children and young people so that they can thrive.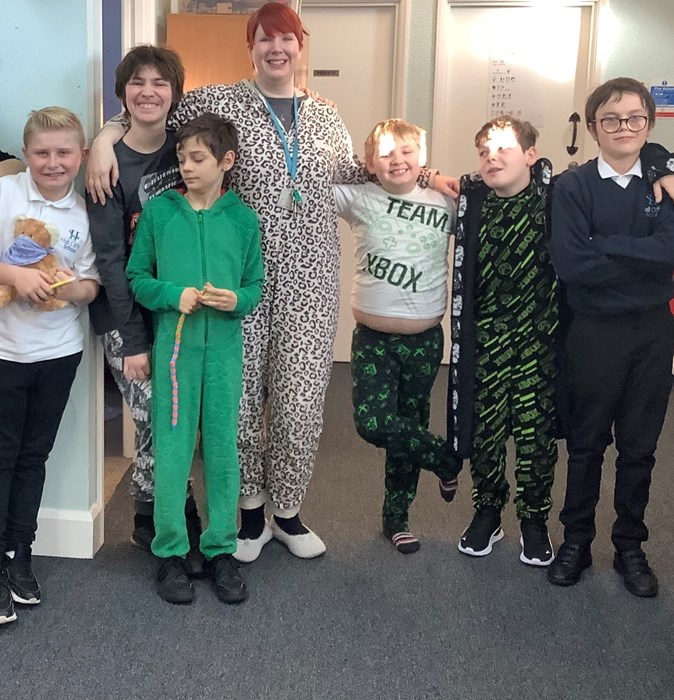 Pupils and staff celebrate Children in Need