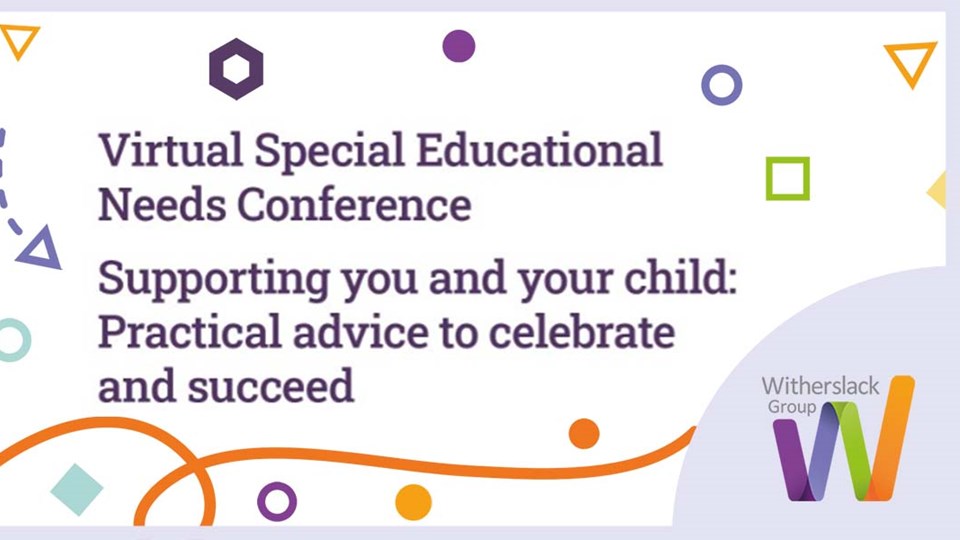 News
Group staff showcase expertise at largest conference to date
28 May 2021
Earlier this week, on Tuesday 25th May, we welcomed over 700 parents and carers to our Virtual Special Educational Needs Conference, 'Supporting you and your child: Practical advice to celebrate and succeed.' Our biggest conference attendance to date.
The impressive range of speakers included Dr. Tony Lloyd, CEO of the ADHD Foundation,  and one of our Group's clinical advisors Professor Sean Duggan. The line-up of speakers was completed by our very own Chris Williams, Regional Director of Education, and James Ffitch, an Occupational Therapist within our Clinical Team.
It was fantastic to see two members of our Group sharing their expertise on a national level and directly supporting hundreds of parents and carers.  The success of the event was not only down to Chris and James though, with the conference being expertly organised by the Group's Event Manager Clare Boyle, with great support from the commercial team, and the huge efforts of Darren Kok in our IT Team, ensuring all technical aspects were in place to deliver the conference digitally.  A huge congratulations to everyone.
Feedback has been quick to flow in with Tony commenting:
"More than ever, following so much disruption to the lives and education of children and their families, the conference and other resources offered by Witherslack Group for parents of children with SEND, is a valuable and much-appreciated source of information and guidance."
He continued:
"The CSR agenda of the Group is an exemplar of how families and communities across the UK can grow as a community that is passionate about achieving the best outcomes for children. It was my pleasure to be part of it. Thank you for inviting me."
Chris, Williams echoed this sentiment by saying:
"The turnout for this year's conference has demonstrated a real need for events to support parents and carers in the SEN community, where they can access free advice and support; we are truly honoured to provide this. I can't wait to take part in another event in the near future."
The feedback  from attending parents, carers has also been emphatically positive, including: 
"As a teaching assistant and a parent to two children with additional needs I found it very informative and very interesting."
You can browse our library of resources, including videos, podcasts, and downloadable hints and tips by clicking here.
If you want to be kept informed about latest webinars and resources, sign up here.
For more information about any of our events & webinars contact  Clare Boyle, Events Manager on 0844 880 6520 or email events@witherslackgroup.co.uk