News
Wrestling champion celebrated
18 November 2022
Pupils and staff from Greenholm School celebrated the achievement of one young person, Khas, who was awarded the Jack Petchey Achievement Award for his achievements and progress in wrestling.
Khas's mum shares more detail about this proud moment and he has been settling into Greenholm. 
"During the year, Khas has been attending a weekly wrestling session, building up his confidence as well as developing his technique and skills.  Through his hard work, determination and commitment he has made great progress and was delighted to receive this outstanding award, as well as being recognised for his achievement."
She continued: 
"Alongside of this, he has also made great progress settling into Greenholm School and if there was a school that could be designed for Khas, it would be this school.  Thank you for all your continued support."
Well done Khas!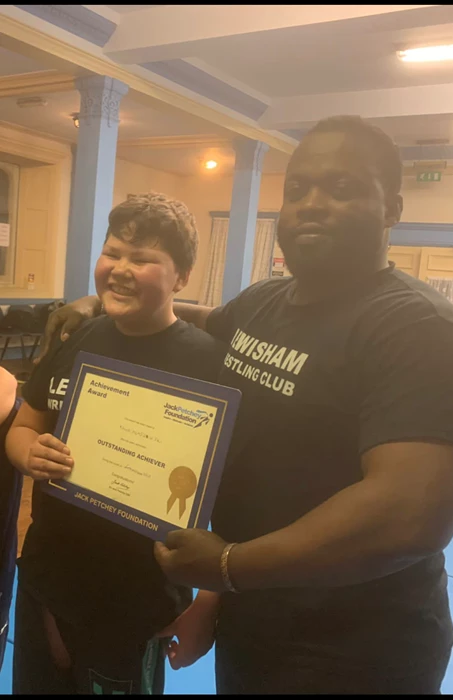 Khas achieves Jack Petchy Award