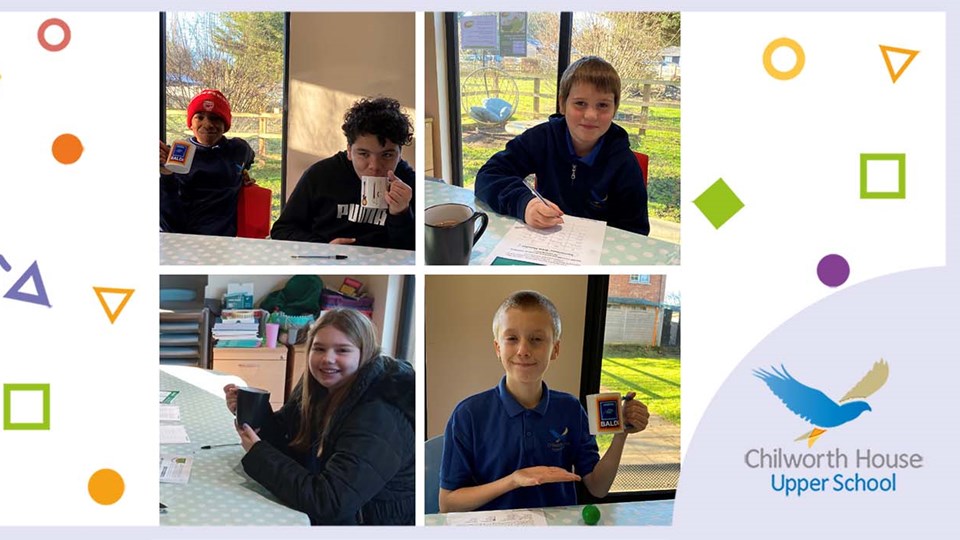 25 February 2022
Family Liaison Officer, Michelle Bailey from Chilworth House Upper School recently encouraged pupils to grab a cuppa (or a hot chocolate), and catch up for a chit chat as part of 'Samaritans Brew Monday', which also coincidentally fell on 'Blue Monday.'
The third Monday in January is often referred to as 'Blue Monday,' but the Samaritans believe it's time to stop the myth about Monday being 'blue' and instead start a conversation over a brew. 
Pupils took this opportunity to catch up with Michelle and discuss any difficulties or struggles, have a chat about their day, share plans for the weekend, whilst also enjoying a 'brew' over a word search or other activity. Michelle commented: 
We wanted to make it clear to the pupils that staff are always available to listen and to inform them that the Samaritans, as a charity can also be an additional support network for them if they ever felt alone or concerned.
To support the mental health of pupils, the school plan to have more drop-in sessions as the day was a great success.