News
Paving the way for a bright future
03 November 2023
Futures is a programme developed by Witherslack Group, focusing on raising the aspirations of children and young people by giving them the unique opportunity to meet successful entrepreneurs and business leaders from well-known brands in their classrooms, where they interact in sessions, ask questions and learn about roles and industries they haven't even heard of before. It doesn't stop there, where we can, trips are organised for pupils to enjoy day visits to settings and even work experience opportunities are offered.
The first of many success stories comes from our Bridgway School, with a Year 11 pupil, Billy, already looking to the future full of promise.
Through his own admittance, Billy was always angry and in need of help. With the unwavering support of staff, he engaged with learning, developed skills to self-regulate and was already on a path to success until the opportunity to experience life on a live construction site came up through the Futures Team. This is when things started to really take shape.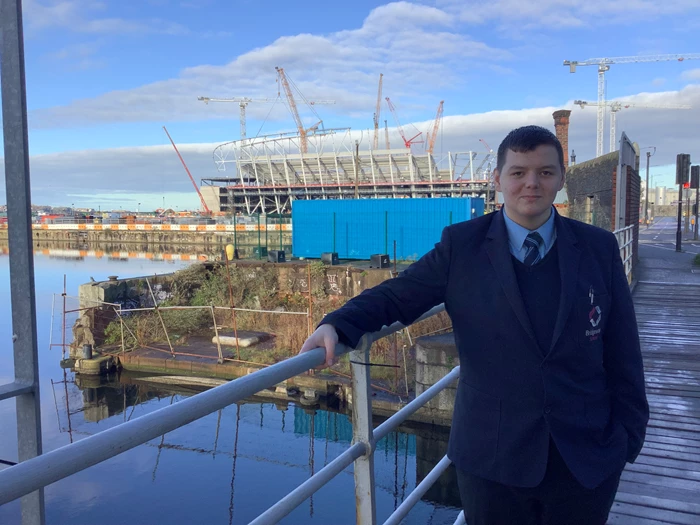 Once a week, over six weeks, Billy donned his hi-vis jacket, hard hat and boots to school, ready for his day with Mark, Site Manager from Caddick Construction. Here, he had a huge opportunity to get stuck into activities, making his mark on the 575,000-square-foot project while interacting with experienced professionals. He fitted in, and for anyone looking in, you could easily mistake him for being a member of the team. He was very much at ease, learning and experiencing a lot, and with Mark by his side, his questions, of which there were many, got answered.
Laurence Harwood, Teacher from Bridgeway School, commented:
"William is excelling on his work placement, helping to build a new facility and has fit in with the rest of the team onsite perfectly, while learning a wide range of construction skills. His experience onsite has further enthused him about a career in the construction industry."
In an industry looking to diversify, Billy's experience allowed Caddick Construction to introduce him to different roles and open his eyes to the opportunities that are available in the industry. We often hear of companies wanting to 'give back,' but this experience, where the staff team gave up their time while managing the demands of a construction site, is truly going above and beyond. Gareth, a member of Bridgeway's Team who escorted Billy to the site and has experience working in construction, sums the experience up perfectly. 'Caddick has been really gracious in giving Billy this opportunity, and I'm proud of Mark and the team for their time in looking after him.'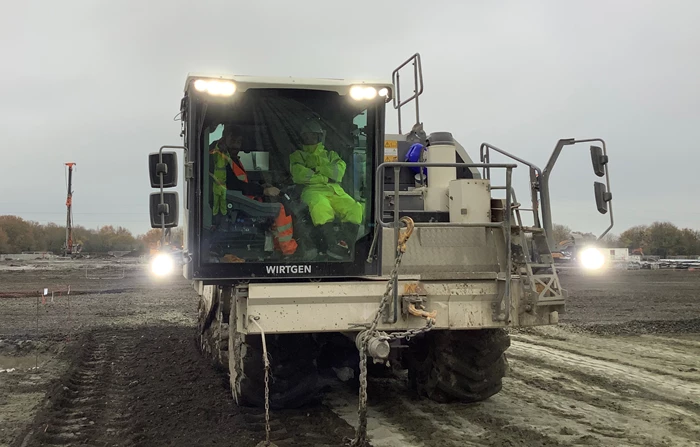 Interacting with the team at Caddick Construction and being warmly welcomed have been inspirational for Billy. All the adults supporting him in school and onsite have witnessed him grow in confidence and mature along the way. He isn't the shy young man he was when he started the experience, and as he prepares for the future beyond Bridgeway, his teachers are confident that he will continue to grow and build a future he knows he deserves.
As for the opportunities for others, this positive experience has opened not only the door for pupils at Bridgeway School, but other young people across our Group and even schools in the local community where Caddick Construction operate sites.