News
Feedback, friendships and furry friends
03 February 2022
This week, our team of bloggers from Pontville School share their highlights of exciting news.
George's great news
Proud parent, Fiona was beaming with pride when she recently contacted the school to share her son George's progress. George left the school over two years ago and has recently been accepted to study Ecology at the University of Cumbria. She also took the opportunity to thank the staff for supporting George during his time at the school.
Staff were delighted with the news and wish him all the best as he starts this incredible journey. Well done George!
Woolly friends
There was a buzz of excitement as pupils welcomed some unexpected woolly visitors to the donkey paddock – four smiling sheep!  This was a lovely surprise as some pupils had never encountered being so close to sheep before.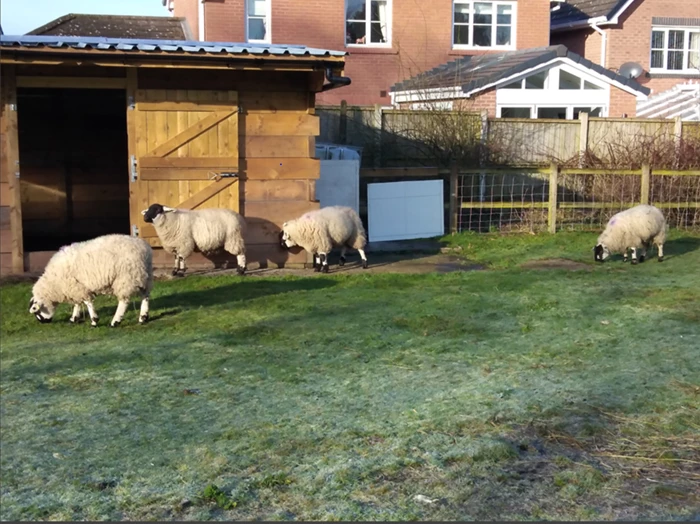 The diary of Anne Frank
Teacher, Rebecca Roughley recently updated her 'Author of the Month' display. She revealed Anne Frank as the author, encouraging pupils to read Anne's diaries.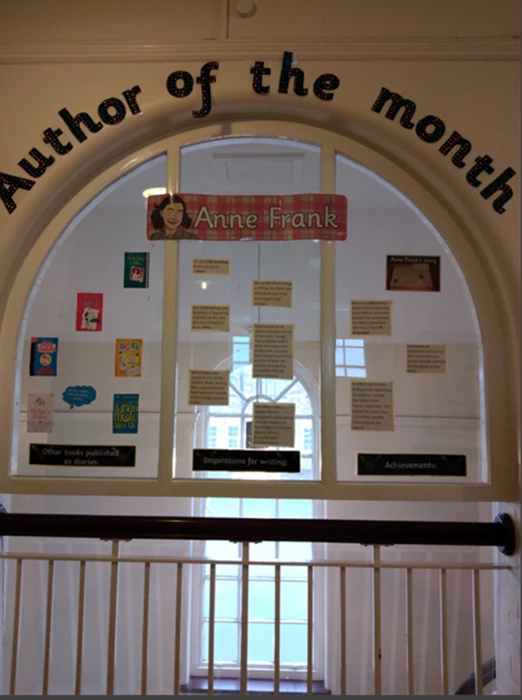 Declutter & recycle
Pupils from Alder Class have been doing their bit for the environment through recycling. Whilst on their quest, they carried out a spring clean to declutter the 16-19 Centre's recycling area.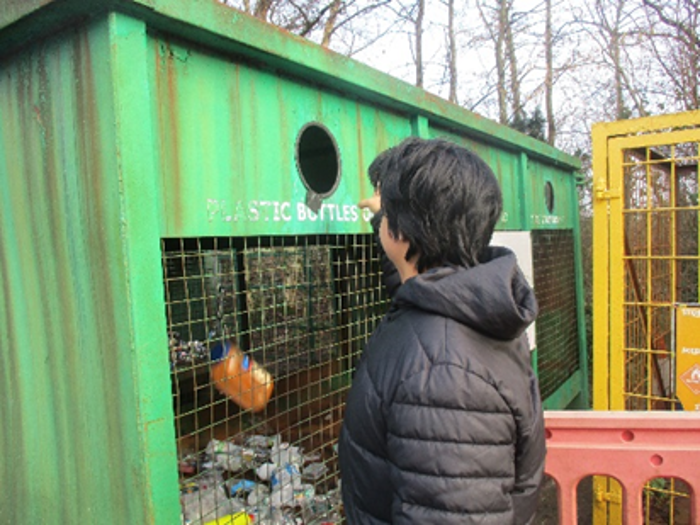 Karaoke fun
Friday enrichment class moved to an all-time new level of fun last week as pupils dug out their dancing shoes, fine-tuned their singing voices, and enjoyed a little karaoke fun! 
It was great to see pupils enjoying themselves and bonding with fellow classmates over a few great tunes.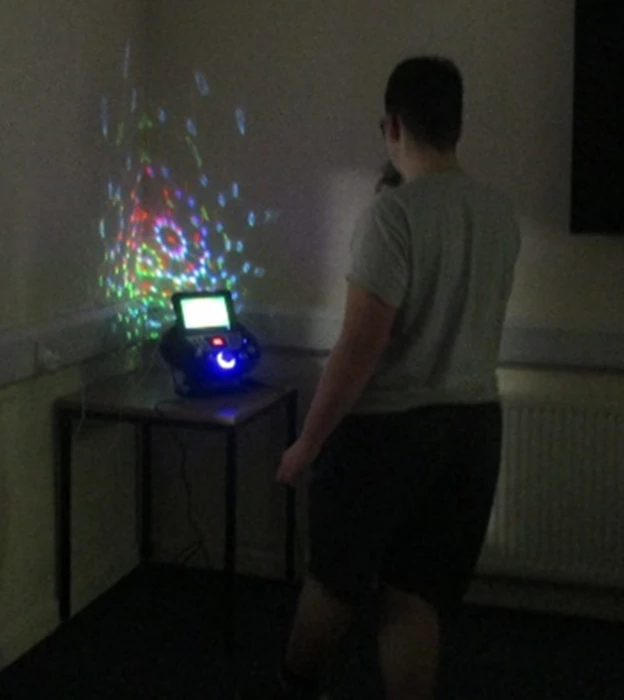 Martin Luther King 
Pupils have been celebrating Martin Luther King day, learning about his work in support of the Civil Rights Movement, and creating some lovely bookmarks to mark the occasion.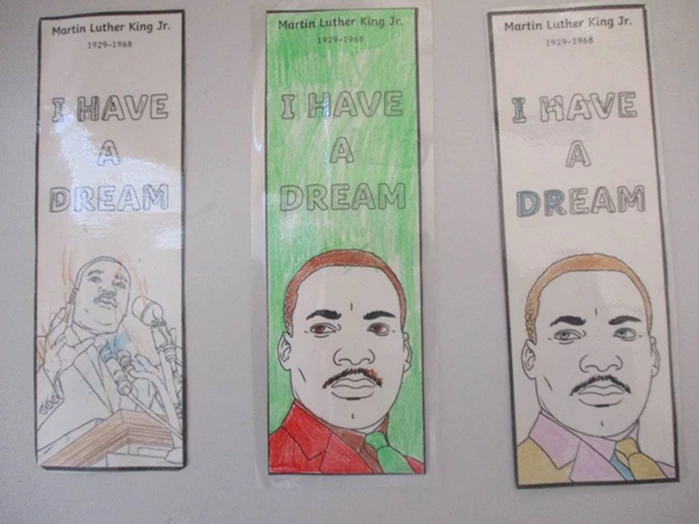 Back in time 
Key Stage 3 pupils, Gabs and David have been working on their independent skills by making toast for breakfast. 
During their history lesson, they have been studying the Victorians, and as part of their studies, they transformed their classroom so that they could get a feel of what it was like to attend school in that era. 
Teacher, Clare Newby has been working with Larch 3 testing conductors and insulators in science using electricity, they also had fun making circuits.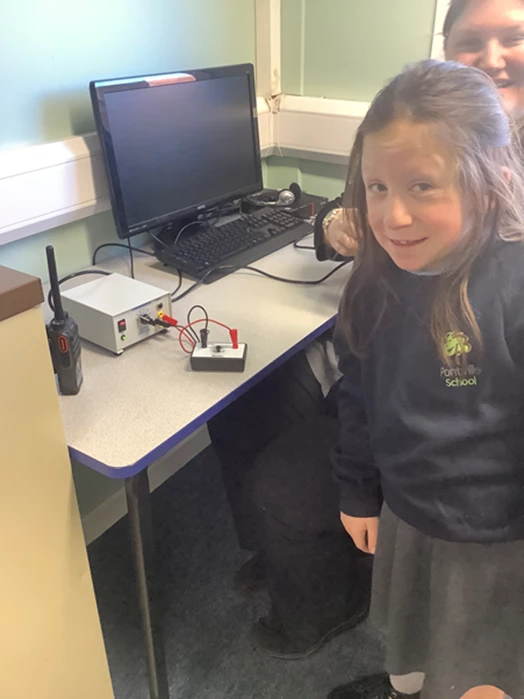 Taekwondo champions
Teaching Assistant, Natalie Hunt shares some exciting news from Maple Class.
"Pupil, Leo is a Taekwondo enthusiast, and little did he know that TA, Ben Stamper is related to the famous Taekwondo champion, Martin Stamper! Martin has won many British and European titles along with completing in the London 2012 Olympics and now coaches famous athletes like Jade Jones and Bradley Sinden.  When Leo heard this exciting news, he was delighted and even more so when he received a signed Taekwondo T-shirt.  Leo was very appreciative of this kind gesture, and couldn't wait to show his family."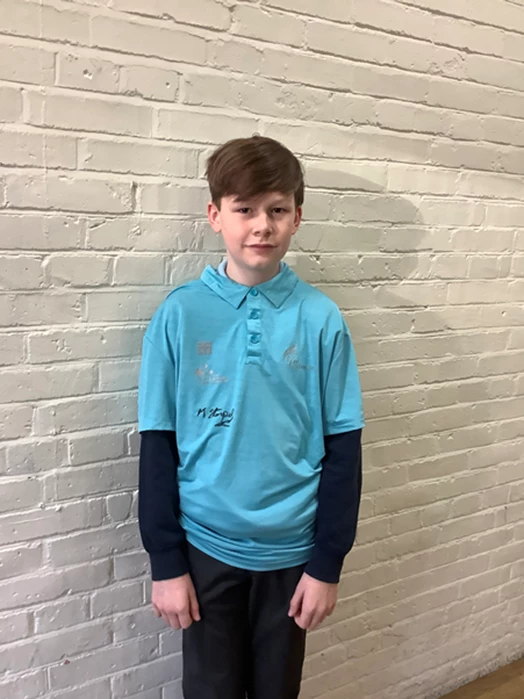 Drum roll please
A member of staff from Pontville's Maintenance Team, Jeremy, has dedicated some time helping to teach pupil, Thomas to learn to play the drums. This is part of his enrichment session, and we have heard that there may be a rock star in the making!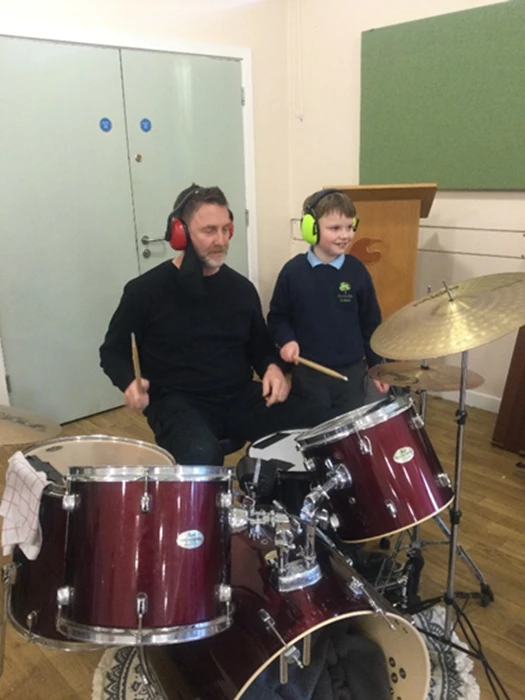 Shopping spree and a bite to eat
Residential Support Worker, Jayne Cooper recently accompanied a young person, Nathan on a trip to Liverpool where he was able to spend his hard-earned savings.  Jayne shares details of the day:
"Nathan has been saving his pocket money each week since September and has managed to save a total of £50. As part of his travel training, we both went on a train trip to Liverpool.  On arriving at Town Green, Nathan politely and confidently purchased his train ticket to Liverpool Central. On arriving in Liverpool, Nathan set about on his shopping mission purchasing some Bluetooth earphones, and a pair of Converse trainers. It was a busy day mooching around the shops so to complete the day, a well-deserved trip to Weatherspoons was just what we both needed. Despite it being very busy in the restaurant, Nathan managed to order his food and our drinks, then paid for them independently.  Nathan was great company and it was a thoroughly enjoyable trip."
She continued: 
"He is already planning his next trip which is Florida!   This may take some saving!"
Cafe skills 
Teaching Assistant, Gary Woodward, and Alder 5 students, Dan and Alessio have been working together on some café themed skills. From mastering a well laid out table to making a cup of tea served with a homemade biscuit, and they certainly impressed with their ironing skills too!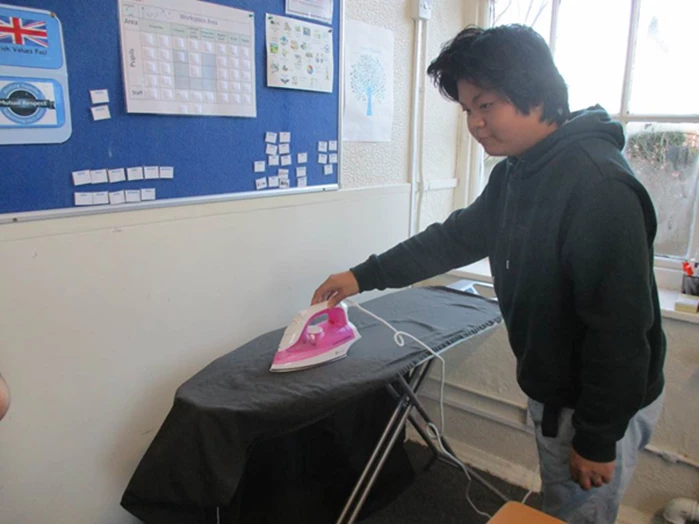 Updates from 16-19 Centre
Teaching Assistant, Kerry Cevik and the Hornbeam Team share some individual goods news from their 16-19 students. 
Student, Lawrence created an outstanding piece of writing which he completed independently and beat his personal best in words per minute. The piece was well presented with great imagination and brilliant use of persuasive writing. Well done Lawrence! 
Students, Harry and Lawrence recently completed a past exam question. They worked independently and impressed staff with the quality of work completed.  
And finally, student, Nicola has shown good progress and dedication by taking extra work home, and completing her maths homework during her lunch break!