News
Sensory garden is the place to be
21 July 2023
The sensory garden at Dovetree School was recently unveiled by the Clinical Team, and it has quickly become the place to be for pupils.
This new calm and engaging outdoor space currently provides five stations of plants and flowers, for all the senses, touch, hear, smell, look and taste.  
The stations allow pupils to appreciate tactile experiences, promoting sensory exploration and auditory stimulation. In addition to this, the anticipation of tasting their recently planted strawberries is bringing a great deal of excitement.  
The garden has also been integrated with the library, creating an ideal setting for pupils to engage with nature, relax, and find inspiration while reading their favourite book.  
The overall multi-sensory space has been welcomed, helping contribute to their well-being and enjoyment.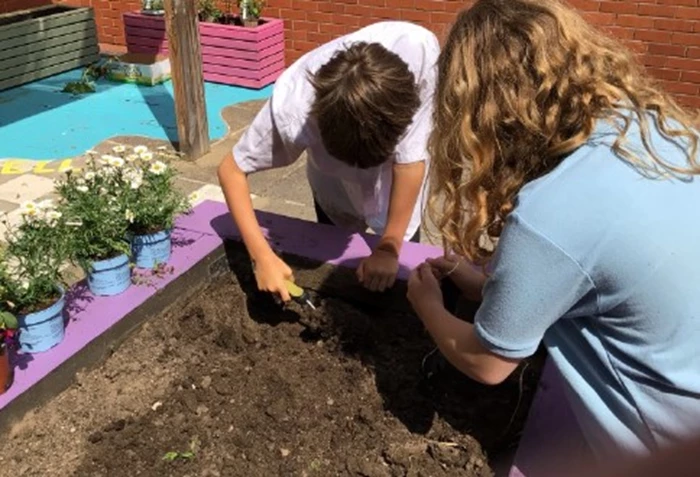 Pupils enjoy new sensory garden