News
First steps into adulthood
22 October 2021
Year 10 and 11 pupils from Dovetree School made the staff team incredibly proud as they took their first steps into adulthood.
The group recently started courses at Hinckley college, ranging from Sports Studies to Art and Design. The pupils proudly donned their lanyards and familiarised themselves in their new environment. 
The opportunity to attend college allows pupils to prepare for further education and gain a unique insight into college life while building their confidence and meeting new teachers. They also get a chance to speak to current students at the college, ask them questions, and learn what academic work is involved. 
Their first steps into adulthood has been a great experience, and they certainly are making an excellent impression. Well done everyone!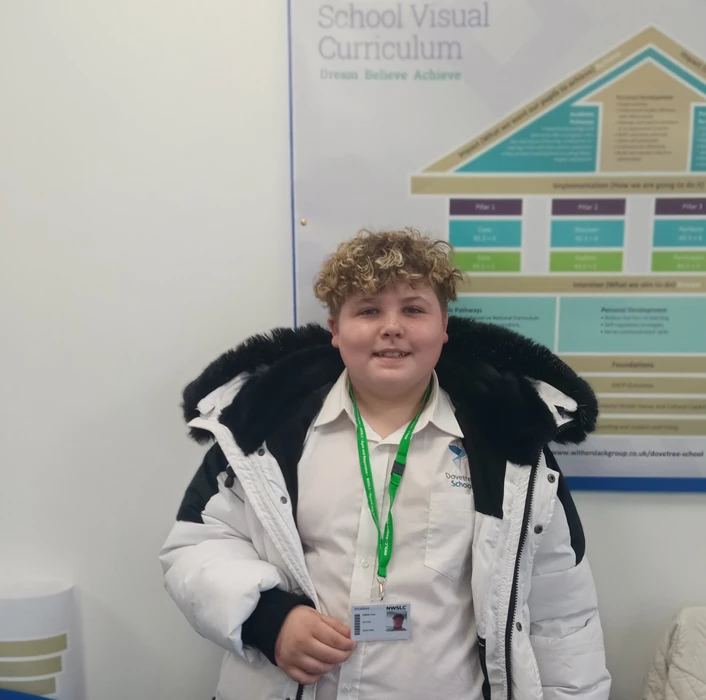 Proud pupil starts further education at Hinckley College