24 February 2023
Key Stage 3 pupils from Dovetree School enjoyed studying the Expressionism Movement in Art, where they learned about the life and work of two famous abstract artists, Wassily Kandinsky and Edvard Munch.
The Expressionism Movement refers to art where the image is distorted, expressing the artist's inner feelings or ideas and originated in Northern Europe during the beginning of the 20th century.
Pupils Joseph, Liam and Willow showed their creative flair through art, taking inspiration from Munch's famous artwork, 'The Scream,' and using similar techniques to demonstrate their understanding of colours and brushstrokes. 
The session was a huge success, with pupils developing techniques and skills while learning about famous artists and their processes.
How talented are they?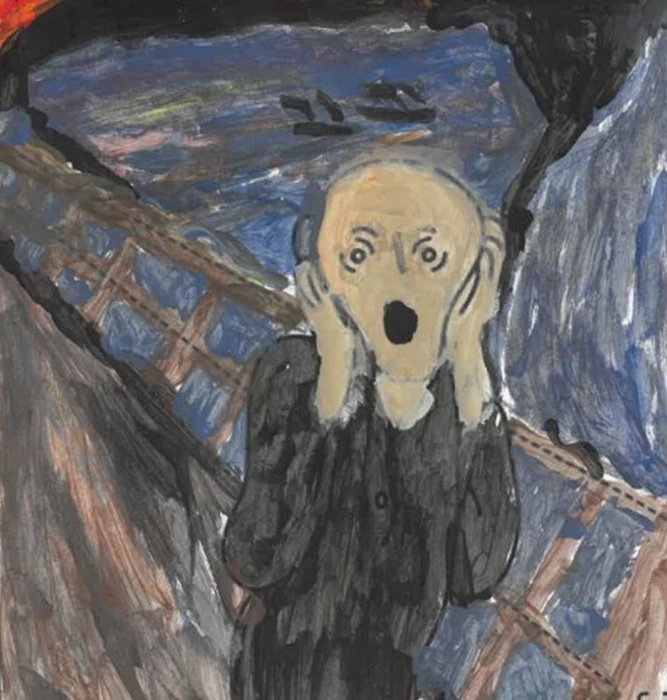 Pupils show their creative flair through art