News
Disco dancing and brownie brilliance
10 December 2021
Westmorland School's new 'Quality of Life' programme promotes healthy activity and healthy sleep.
Recently, the programme was introduced to pupils through a Christmas disco, where pupils from Koalas and Pandas Class danced the afternoon away. The pupils also got involved in a 'bake off' contest, where Adrian Field, Cook in Charge and Michelle Bouch, Assistant Cook, set a brief for classes to create a healthy brownie.
The entries were impressive, with recipes packed with healthy ingredients such as bananas, strawberries and raspberries, and some entries were even vegan! After some tough judging from the school's experts (we've been assured that they are qualified to judge sweet treats), they scored each one on their presentation, texture, taste and overall quality. It was very tight with the scores between the top two, but in the end, Polar Bears Class swooped in with first prize, and the runners up hailed from Lions Class.
Trophies were presented, and the same ones will be presented termly for each of the future contests!
Well done everyone!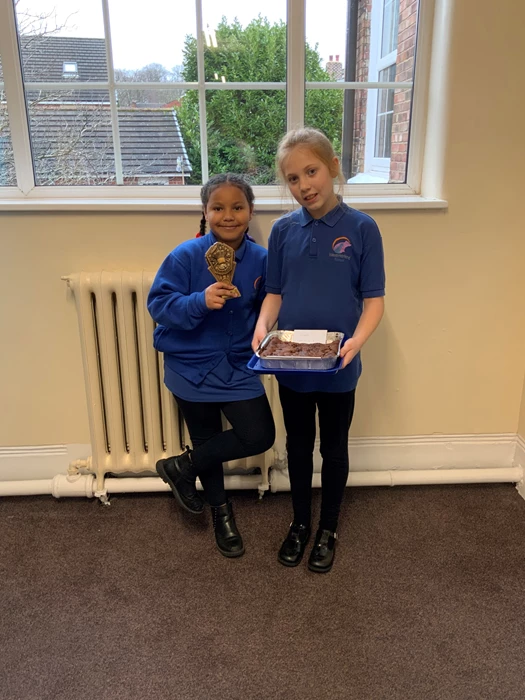 Pupils involved in healthy living through activities and healthy eating.