News
Chilworth House welcome chicks
02 July 2021
Pupils and staff from Chilworth House School have been keeping a watchful eye on ten eggs that arrived in an incubator. The animal enthusiasts witnessed the eggs hatch and were delighted to welcome adorable chicks. Here, Kumari Parul, HLTA shares all the fun they had:
"We welcomed a number of eggcellent visitors in the form of eggs and slowly but surely they hatched out causing great eggcitement. Willow Class had a cracking time during maths counting them before they hatched. Oak Class eggcelled writing about the special tweetment they received in English, while Alder Class had an eggsquisite time naming their new feathered friends. Finally, Maple Class listened to some Jimi Hen-drix and Birch Class had a beaky blinder of a time."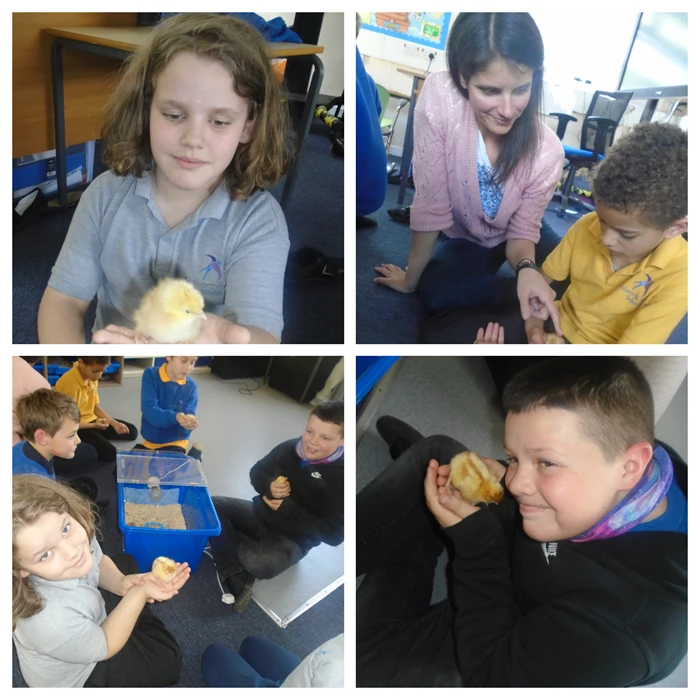 Pupils enjoy taking care of the new chicks.