23 June 2023
Pupils and staff from Chilworth House School recently enjoyed an enriching experience when they visited the ISKCON Bhaktivedanta Manor, home to the Hare Krishna Temple, bakery and cow farm.
On arrival, they got to explore the play area, allowing them to have some fun before enjoying a guided tour of the temple, where they learned about the gods on show and why they were decorated so beautifully, and the significance behind this.  During the tour, their behaviour was exemplary, which earned them a privileged visit to the private quarters of Srila Prabhupada. 
Later in the morning, they visited the Harrison Garden and took in the views as they read scriptures. They also had the opportunity to ask their guide questions to understand the spiritual teachings and their meanings better.
The fun continued as they enjoyed some culinary delights and the cows and their calves, where they interacted with the animals and appreciated their beauty.
Well done, everyone!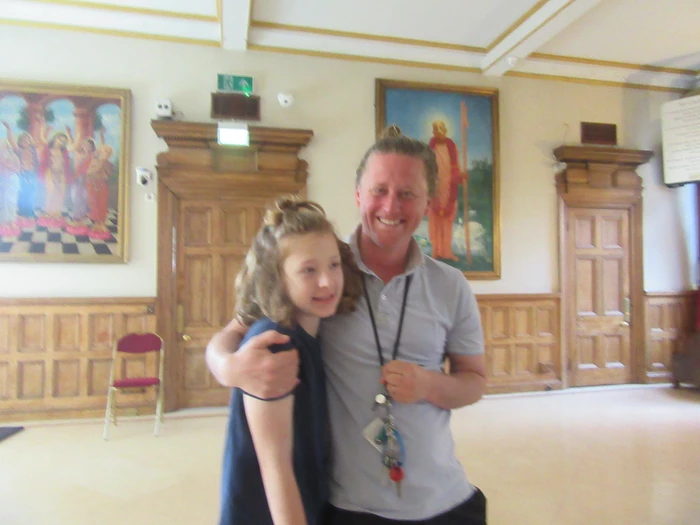 Pupils enjoy trip to ISKCON Bhaktivedanta Manor