News
Gold standard camping
15 July 2021
This year, a record number of pupils attended the gold/platinum t-shirt overnight camp at Chilworth House School.
To attain this status, pupils accumulate points, leading them to a silver or gold status for the week, and if they achieve three weeks of gold, they become the proud owners of the coveted t-shirt.
Here, Kumari Parul, HLTA, explains the fun they all had.
"At the end of the school day, the children helped to put up the tents and then changed into something a little more comfortable before heading out for bowling and dinner. After a competitive 10 rounds, the children enjoyed burgers and hot dogs."
She continued: 
"On our return to school, we had some more social time and watched a movie before 'bedtime'. As you can imagine it took the children a while to settle in their tents but soon the field fell silent, with the occasional snore!"
She ended with: 
"The morning was full of activity and cheerful with morning milk and chocolate drinks followed by fried breakfast cooked by Cook in Charge, Alison Thorne.  For some children, this was their first experience of camping and they loved it. It was a great experience for everyone, but there were some sleepy heads walking around the school!"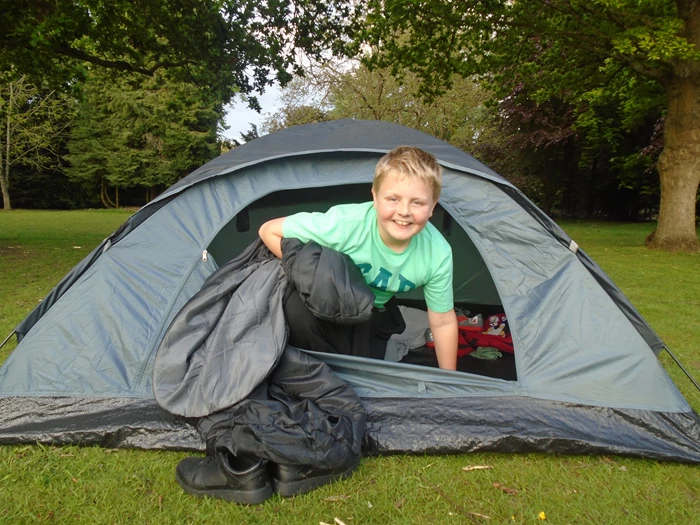 Pupils enjoy their overnight camp and activities