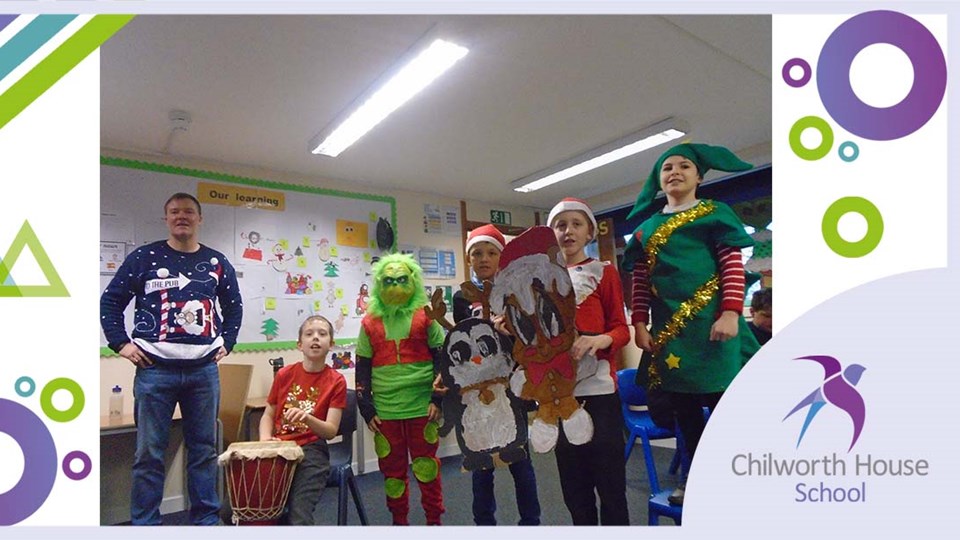 News
Christmas cheer at Chilworth House
17 December 2020
The Christmas cheer is in full swing at Chilworth House School. Pupils and staff have enjoyed all the activities while making some great memories.
To start, they celebrated Christmas Jumper Day by donning their festive knits. In the spirit of giving in the season of goodwill, the school raised money and awareness for the national charity Save the Children.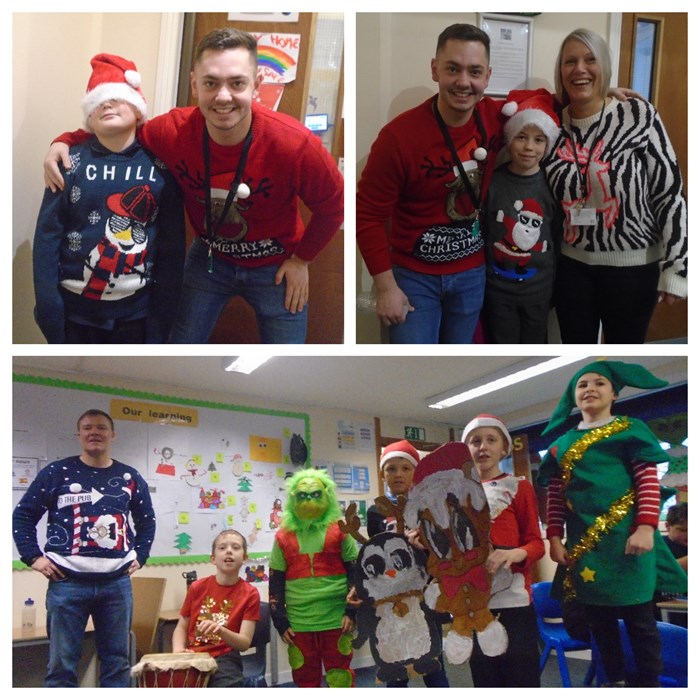 Pupils and staff don their Christmas jumpers
They also took part in their annual Christmas performance, which was watched online by parents and carers.
Kumari Parul, TA, commented:
Every class performance was so special with pupils giving each performance their all. It was also the perfect opportunity for pupils to share their newly found instrumental skills with some old favourite songs and new updated versions. Every part of their performance was superb.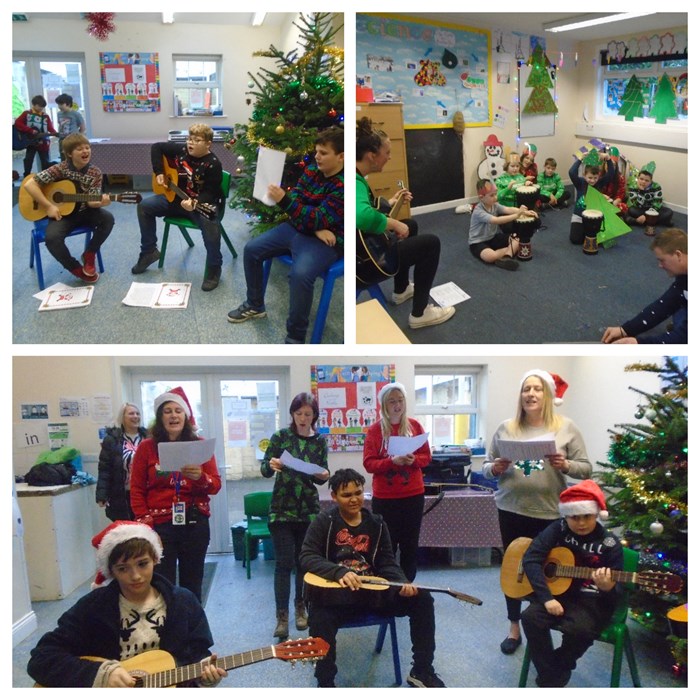 Pupils get involved in Christmas performance
Finally, the school's chef cooked up a storm and put together a Christmas feast. The menu included, roast turkey, nut roast, pigs in blankets, steamed veggies, carrots, peas and brussel sprouts, stuffing, and roast potatoes. For dessert, there was chocolate fudge cake and Christmas pudding with cream or custard. To make the meal a little extra special they also enjoyed Shloer sparkling water of different flavours. The highlight of the meal was pupils and staff were served their dinner by the school's senior leadership team! 
What a treat!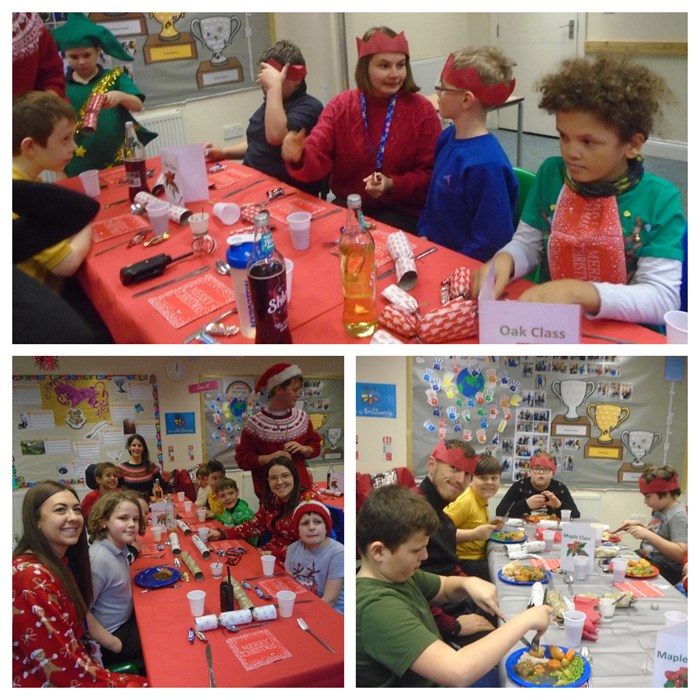 Pupils and staff enjoying a Christmas feast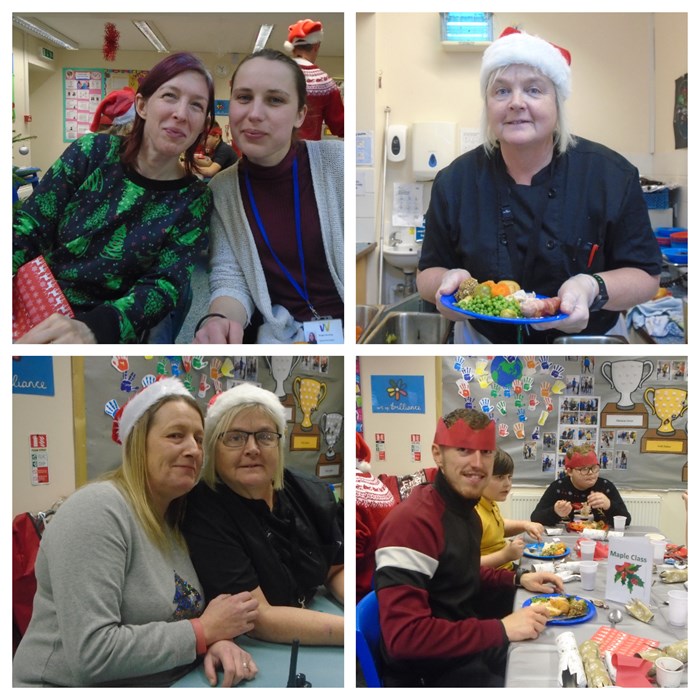 Merry Christmas and Happy New Year!