23 June 2021
Pupils and staff from Chilworth House School recently rolled up their sleeves to spruce up their green area.
The eagled-eyed gardening enthusiasts noticed that the flower beds in front of the lodge were beginning to look a little dreary and unloved, so they decided to take action to restore the area.
They rolled up their sleeves and weeded the beds, then refilled them with compost, and after a visit to a local garden centre, they chose to plant lavender, lupins, geraniums, and more. If that wasn't enough, avid teams of litter pickers from House and Lodge classes have been doing the rounds.
They certainly take pride in their school – well done everyone!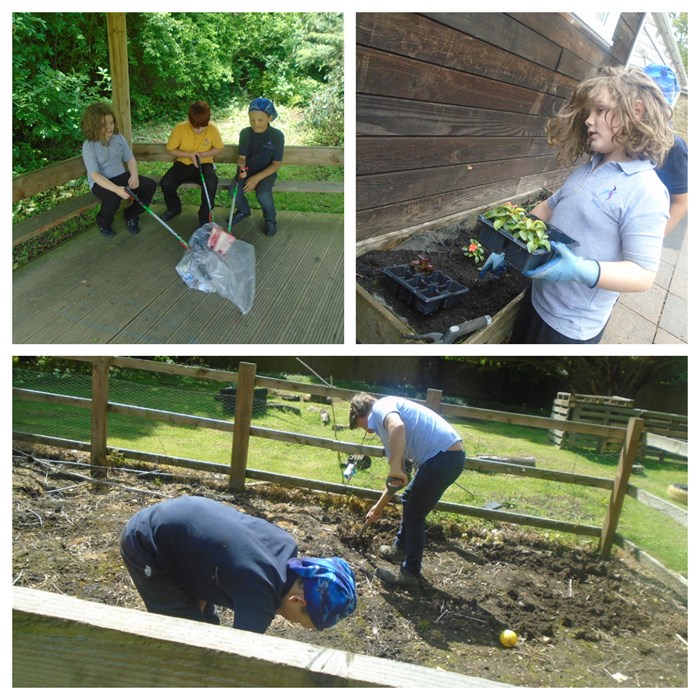 Gardening enthusiasts roll up their sleeves!