News
Chilworth Christmas cheer
16 December 2022
Pupils and staff from Chilworth House School recently took a trip to The Tree Barn to choose their Christmas tree for the whole school community to enjoy.
During the annual visit, they viewed a wide variety of trees, from Norway Spruce, to Norman Fir, Serbian spruce to Lasio Carpa and many more.  After much discussion and deliberation, and some advice from the owner, they finally made their choice.  Once back in school, the tree had pride of place in the dining hall, ready to be decorated. 
Pastoral Assistant, Nicholas Jones dug out the decorations as enthusiastic pupils rolled up their sleeves to create a little Christmas magic. Gold sparkly tinsel was hung from the branches, along with colourful baubles and tinkling bells, and finally, a star crowned the top of the tree for everyone to enjoy.
How creative are they?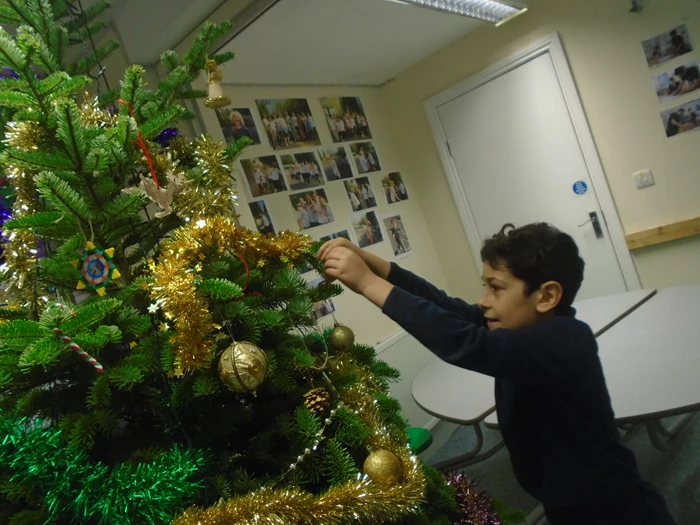 Pupils create Christmas magic