News
Champions in training
14 January 2022
Bridgeway School recently invited a specialist teacher from One Goal, a child-centred health and wellbeing company that specialises in helping schools improve mental health and wellbeing outcomes across the whole school.
The company has supported more than 100,000 children in over 500 schools across the UK. Their visit was enjoyable and insightful for pupils and staff, who were intrigued and engaged from the word 'go.'  
The morning was packed with practical activities that helped them understand their mental health and others around them.  
As a result of the opportunity, the school now has eight Mental Health Champions made up of pupils and staff who will ensure that anyone struggling with their mental health gets the help they need. As part of the role, they will work closely in conjunction with their fantastic Clinical Services Team.
Well done everyone.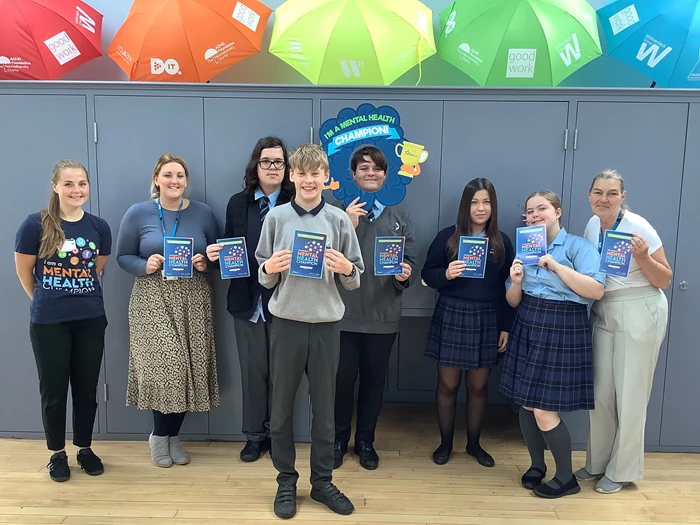 Bridgeway invites specialist teacher from One Goal