News
Remembrance Day reveal
25 November 2020
Pupils and staff from Cedar House School recently paid tribute to mark Remembrance Day by creating an outstanding piece of art that stands at the school entrance for the local community to enjoy.
An annual project, this year's creation was given an added twist with the addition of a rainbow to commemorate keyworkers. A joint collaboration from Art Teacher, Kerry Cheshire and Construction Instructor, Michael Huntington, pupils enjoyed working on the piece, and the pair were mightily impressed and proud of the way they sensitively approached their work.
The British Legion has also been in touch with their seal of approval.
How amazing is their handiwork?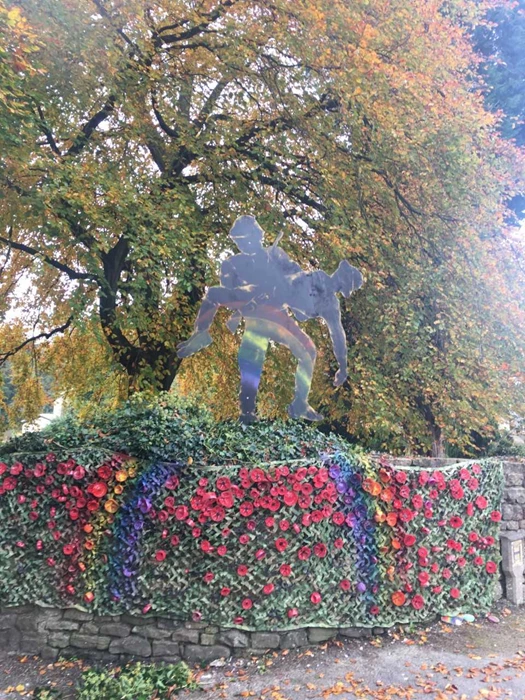 Pupils create outstanding piece of artwork for Remembrance Day.