News
To the universe and beyond!
06 January 2023
Aspiring scientists from Bridgeway School recently welcomed the Lancaster University Physics Team, where they got an opportunity to explore their impressive mobile planetarium dome.
Teacher Laurence Harwood shares more details of the event:
"The Physics Team brought along their planetarium dome, providing pupils with a 30-minute breath-taking tour of the solar system, black holes and galaxies.  During the session, they were given opportunities to ask questions to the scientists about physics, university life, careers in astrology and, of course, aliens!  Many of our pupils are particularly interested in space and found the session to be a gratifying experience."
He continued:
"At the end of the day, representatives from the university commented on how well-behaved and engaged our pupils were throughout the event."
Well done, everyone!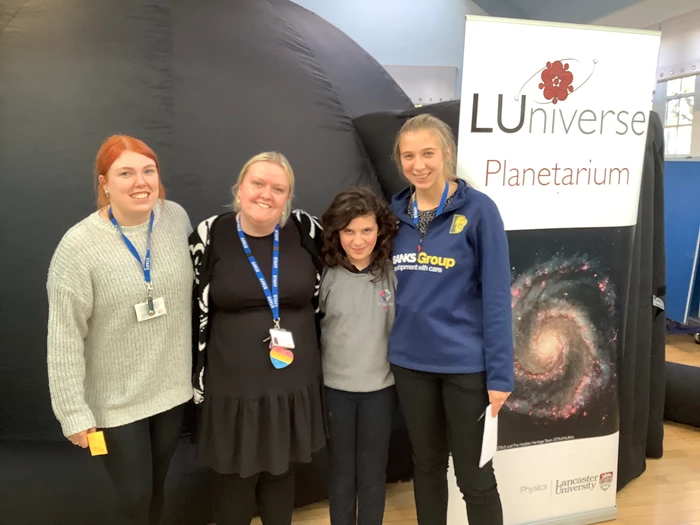 Plantetarium explored at Bridgeway School