News
Staff Wellbeing Week
21 October 2022
Staff from Bridgeway School recently came together for their Wellbeing Week, enjoying some quality time with one another and taking time out for themselves.
Teacher, Laurence Hardwood shares more detail of their sessions:
"As part of our latest Wellbeing Week, Line Managers planned individual sessions for their staff members, while PE Teacher, Kevin Buchannan offered staff activities during CPD time.  At the end of their working day, staff were provided with a body scanning session to relieve stress and tension before splitting into groups to play basketball, dodgeball, cards or board games.  In true 'Bridgeway School fashion' teamwork and camaraderie were plentiful, with a touch of competitiveness thrown in for good measure."
What a dream team!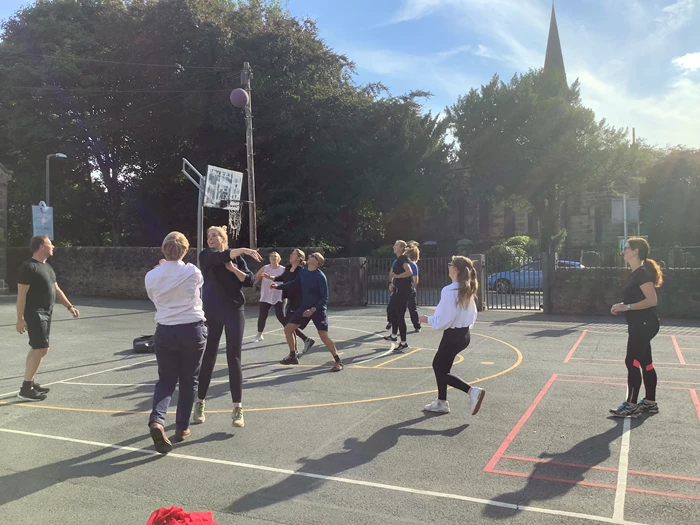 Staff enjoy their Wellbeing Week