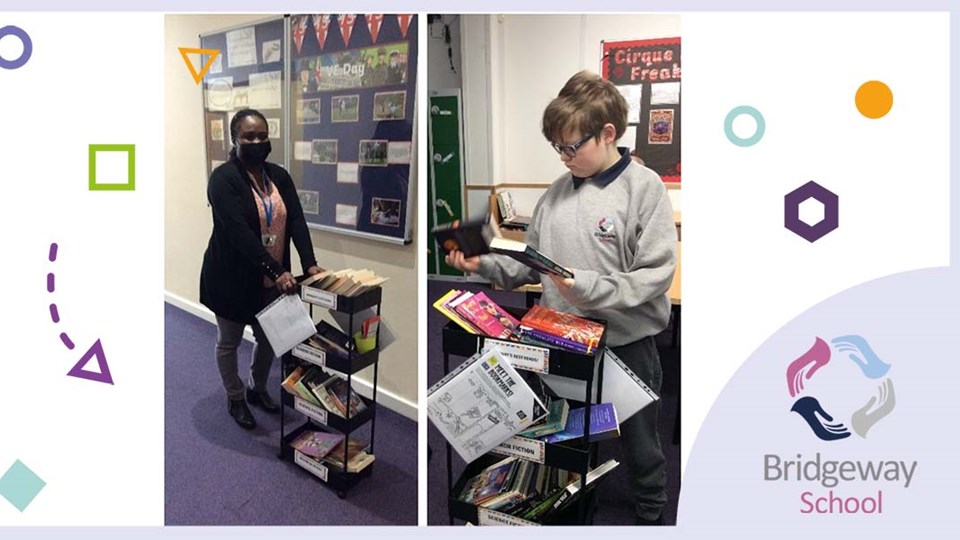 News
Mobile library unveiled
14 April 2021
Bridgeway School's mobile library trolley 'Book Buddy' recently made its debut as it took its first trip around the school.
Entering classrooms during a designated time slot, the Book Buddy makes the library more accessible to pupils and provides the budding bookworms with the opportunity to discover new titles.
During its first outing, it was greeted with enthusiasm and excitement from Year 7 pupils who shared recommendations and took the opportunity to request books that they were keen to read.
The pupils look forward to welcoming Book Buddy weekly and can't wait to discover new books.
How innovative is their new concept? We can't wait to hear more about Book Buddy!