News
Broadbeck Learning Centre - Inventor unveils project
22 April 2021
Pupils from Broadbeck Learning Centre, studying towards their GCSEs, were recently tasked with a design brief to create a toy that a young child could play with.
One of the pupils got to work to design and build a game made of wood with the help of his teacher, Jason Wilkinson. The inspiring inventors game allows the user to put a ball through the hole at the top, which then travels down the box coming out of several holes before it reaches the bottom. He combined his learning in maths and physics to work out each slope's angles to allow the ball to travel smoothly.
How brilliant is that? Impressive stuff!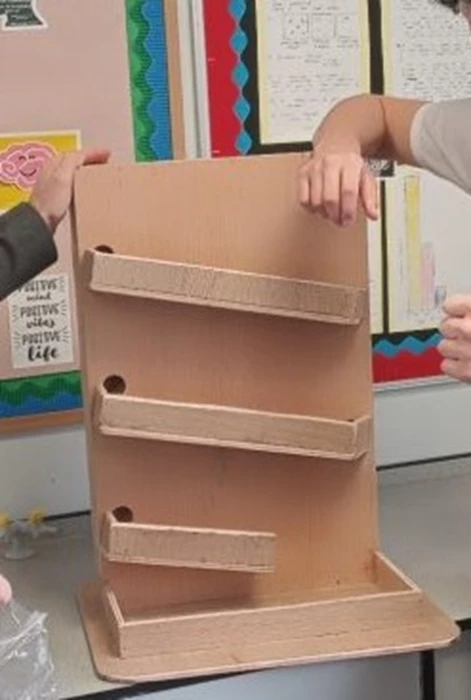 Pupil designs and creates a ball game make out of wood