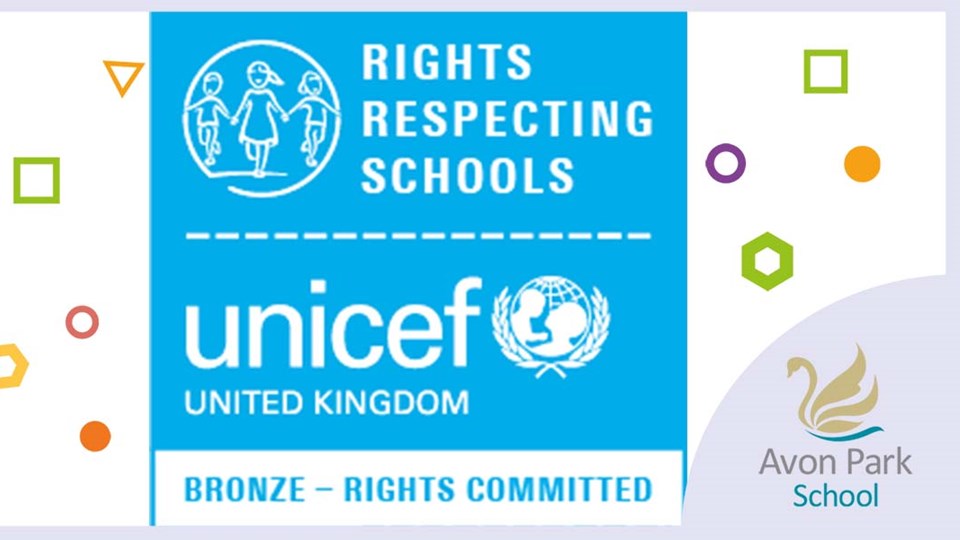 News
Pupils and staff celebrate Unicef Award
30 April 2021
Pupils and staff from Avon Park School were delighted to learn that they have been awarded the Rights Respecting School Bronze Award from Unicef.
The award puts children's rights at the heart of schools in the UK and recognises a school's achievement in putting the United Nations Convention on the Rights of the Child into practice within the school and beyond.
Over the spring term, pupils and staff have been working towards the award, and as part of the process, pupils have been learning about rights and responsibilities in PSHE, Functional Living Skills, Careers, and Skilled Up. The whole school also completed a questionnaire.
Unicef works with schools in the UK to create safe and inspiring places to learn, where children are respected, their talents are nurtured and they can thrive. The Rights Respecting Schools Award embeds these values in daily school life and gives children the best chance to lead happy, healthy lives and to be responsible, active citizens.
Continuing their journey to providing pupils with a safe and inspiring learning environment, staff are now working towards the Silver Award.
Well done to Avon Park School.