News
Symphony, skills and solid work
29 October 2021
Here's a fact you didn't know about the staff team from Bridgeway School: there are a few members of the team who are talented musicians with a passion for passing on their knowledge to pupils.
Teacher, John Barlow is the school's music lead, Aisling Palmer is the Music Therapist, and Matthew Palmer, Pastoral Assistant, is a former member of the Royal Philharmonic Orchestra, who also set up Bridgeway's band.
On Friday afternoons during enrichment, the band can be found rehearsing for their first live performance. They are getting to grips with their instruments, including the bass guitar, bongos, electronic keyboard, drums, and various hand percussion instruments. 
As they grapple with perfecting their musical flair, the opportunity has also allowed them to develop a whole host of skills such as self-discipline and responsibility, adaptability, perseverance, memory and concentration, communication, teamwork, openness to feedback and confidence. Isn't that impressive?
A big well done to everyone involved; the news is music to our ears!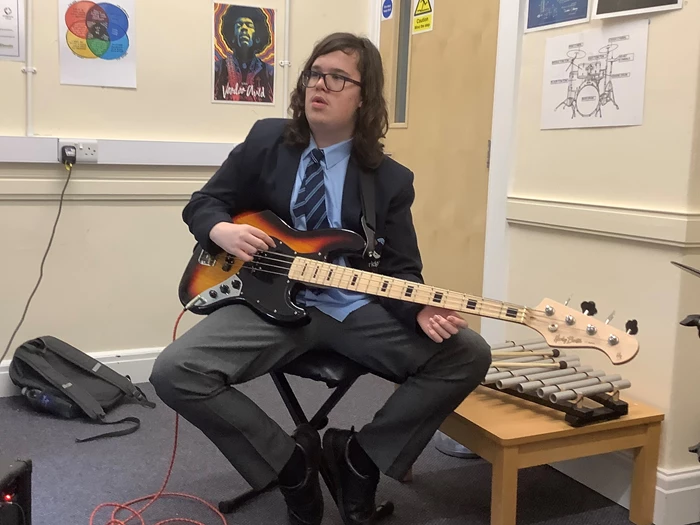 Pupils take inspiration from staff members to learn to play instruments