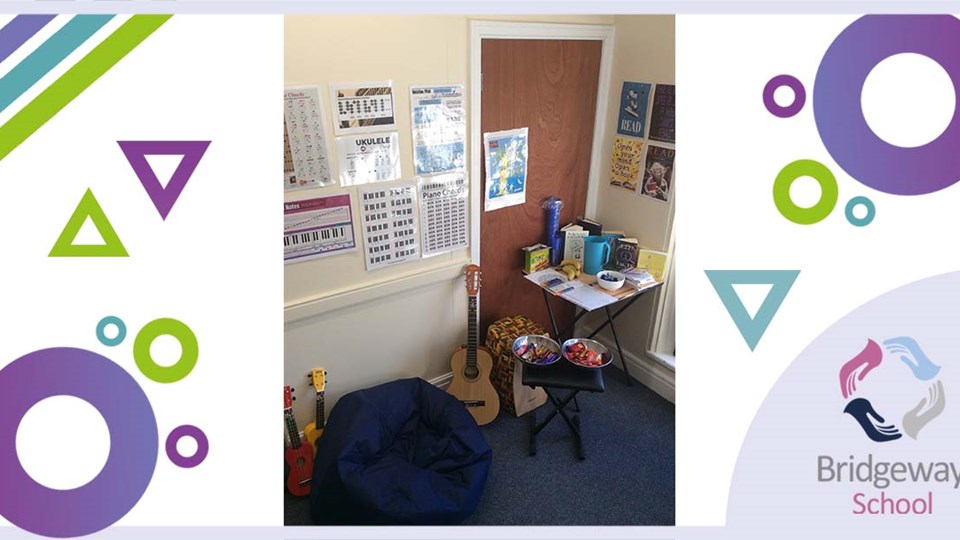 News
Bridgeway School Blog 8: And relax
12 March 2021
Now more than ever, our wellbeing is so important, and recognising this, the therapy team from Bridgeway School have been providing sessions to pupils around their worries. They also worked together to set up a wellbeing room for staff.
The staff team can book a slot to attend the room for some time-out from their schedules to relax, recover or have a chat with one of the therapists if they need it.  The room is a sanctuary of calm set up with musical instruments, comfortable seating, books, magazines, hot drinks and snacks to indulge in. 
Staff who have taken time out in there so far have reported enjoying the experience and feeling re-energised for the rest of the working day after their session.  
How welcoming is their new sanctuary?