News
Bridgeway celebrate GCSE results 2022
25 August 2022
This year, GCSE results day has been a cause of celebration for students, their families and staff at BrIdgeway School. The highlight of the year, the day signals the beginning of a new and exciting chapter, where young people gear up to paving their paths to successful and brighter futures.
To get to this point, our students have faced challenges, but through hard work, resilience and aspiration, they have shown us all that with the right level of support, understanding and a backdrop of inspirational learning environments, impossible is nothing.
All the hard work, dedication and revision sessions put in place throughout the academic year have paid off resulting in many stories of success. Our highlights include: 
100% of students gained a qualifications in English and Maths
100% of students achieved Computer Science at grade 4 and above
100% of students achieved GCSE Art at grade 4 and above
100% of students achieved GCSE Food Technology at grade 4 and above 
One parent commented: "We never thought we would get to this day.  You have given us our son back and given him a future.  Thank you"
This year's results reflect not only academic success, but also display the growing confidence and talents of our students. The celebrations will continue for some time yet and then attention will turn to their next steps in further education. 
Well done everyone!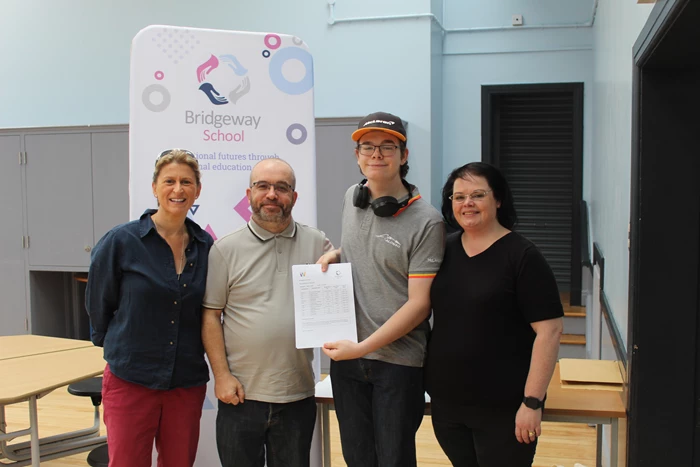 GCSE celebrations at Bridgeway School.