News
Bridgeway Blog 20: Reading Champions plans unveiled
22 July 2021
The Bridgeway Reading Champions from Bridgeway School have been busy brainstorming ideas for potential improvements to the school library, which will take place over the summer. The team of pupils promote the school's Read to Lead Movement, which aims to create opportunities to develop a love for reading and literature, and also develop key skills in communication and leadership.
Pupils recently came together to discuss and write down some great ideas and initiatives to carry out next term, such as establishing a reading mentor program, read-a-thon, and community library visits as well as improving the user experience in the library.  
The plans are all very exciting and the champions are looking forward to working with staff to deliver projects, they are also looking forward to expanding their team.
They certainly are on a mission!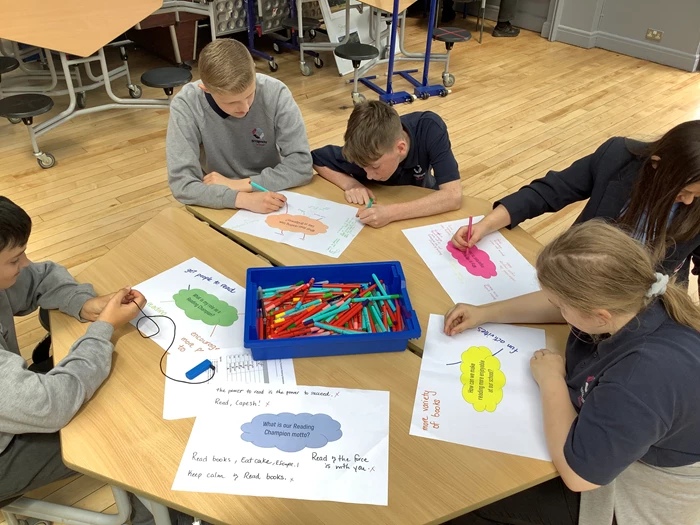 Pupils promote the school's Read to Lead Movement