22 April 2022
Year 6 pupils from Hylton Castle Class at Ashbrooke School recently paired up with Year 1 pupils in Bamburgh Castle Class to share their love of reading.
During the session, the younger pupils chose a book and then read to the older pupil who were able to give them support and encouragement whilst enjoying their story.
Teaching Assistant, Kate Dickinson commented:
"It was really lovely to see! They read fantastically and with expression!"
Well done bookworms!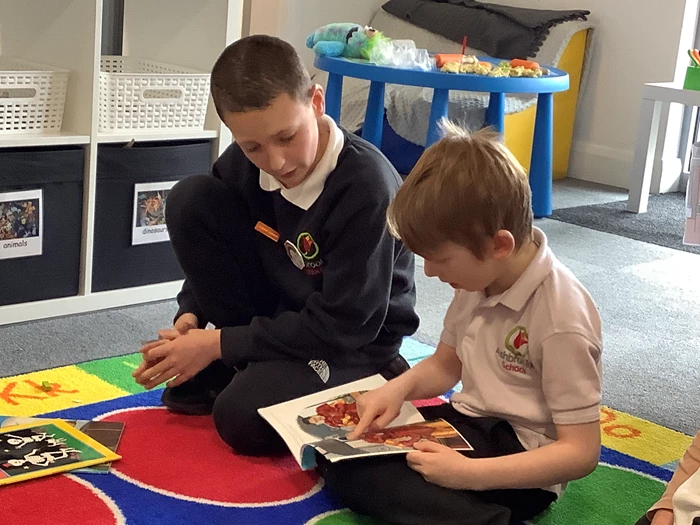 Pupils share the love of reading