News
Move over Sherlock Holmes!
14 April 2023
Pupils from Avon Park School were shocked to find a crime had been committed against Science Lead Khorrum Khan. This terrible act had not been solved, so the aspiring detectives had to find the suspect using a variety of skills.
They quickly rolled up their sleeves and worked together to solve this crime. They used their detective skills to compare footprints, blood splatter trajectories, photo matching and facial recognition skills, fingerprint designs and forensic science knowledge conducted through microscopes to narrow the perpetrators down to three suspects.
The Avon Park STEAM (scientific, technological, engineering or mathematical skills) organised the theme day as a result of the career aspirations of one Year 9 pupil, Ryan, who was a dab hand in the experience. Other pupils enjoyed the session too, and much to everyone's delight, they found Khorrum safe and well!  
Well done, everyone.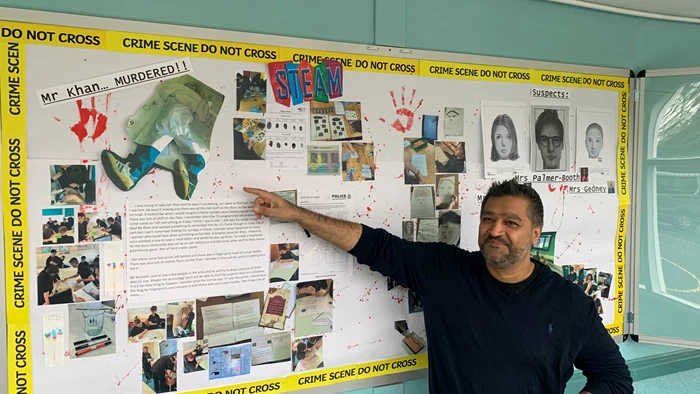 Pupils put on their detective hats