News
Pupils Sign Festive Song And Get Creative
19 December 2019
In the lead up to Christmas there has been a flurry of activity at Ashbrooke School.
To begin, pupils from Owl Class at Ashbrooke School have been busy designing and crafting their very own wonderful bauble wreaths using colourful baubles, sparkly tinsel and perhaps the most important of all, a very generous sprinkling of their own creative flair.
The pupils were proud to show off their creations, which one would you choose?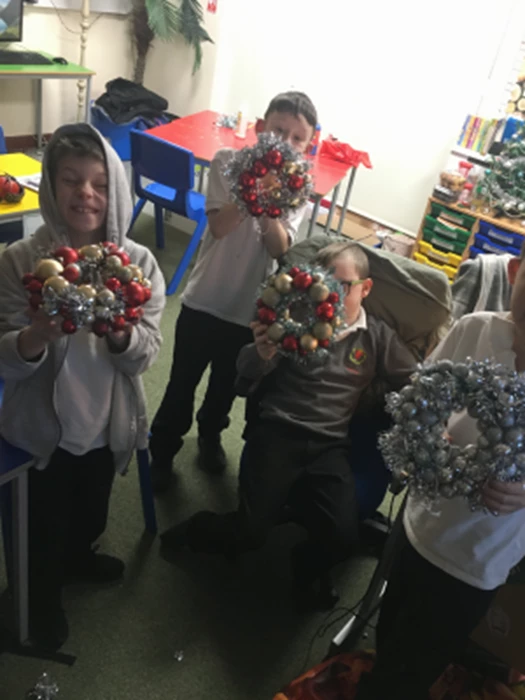 Elsewhere in the school, pupils have been learning how to sign the song, Rudolph The Red Nose Reindeer, taught by a teacher using  British Sign Language (BSL).   The pupils proudly performed their rendition using their newly acquired skills to staff from the pastoral team and a member of staff who also uses sign language.
Everyone agreed that it was lovely to see and hear their wonderful performance – well done everyone!