News
Pupils proudly welcome MP
14 July 2023
Pupils and staff from Ashbrooke School recently welcomed local MP Julie Elliott from Sunderland Central Constituency Party.
In the morning, the esteemed guest was given a guided tour of the primary provision, followed by a presentation in the main dining hall, where pupils proudly presented their work. 
Later in the day, Head Teacher, Clare Read and Deputy Head Teacher, Natasha Brown provided Julie with a comprehensive overview of the school's journey, the types of needs they cater for, and how the provision supports these needs through class-based activities and trips.
Everyone thoroughly enjoyed the day and were proud to show Julie the magic of Ashbrooke. 
Great work, everyone.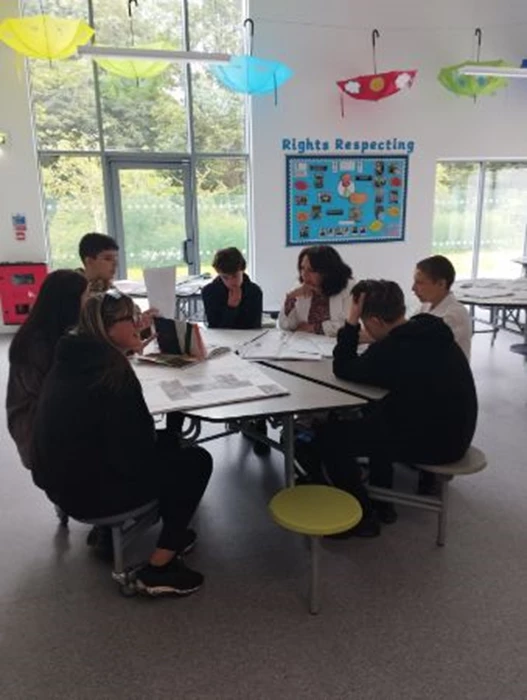 Pupils proudly present their work to MP Julie Elliott