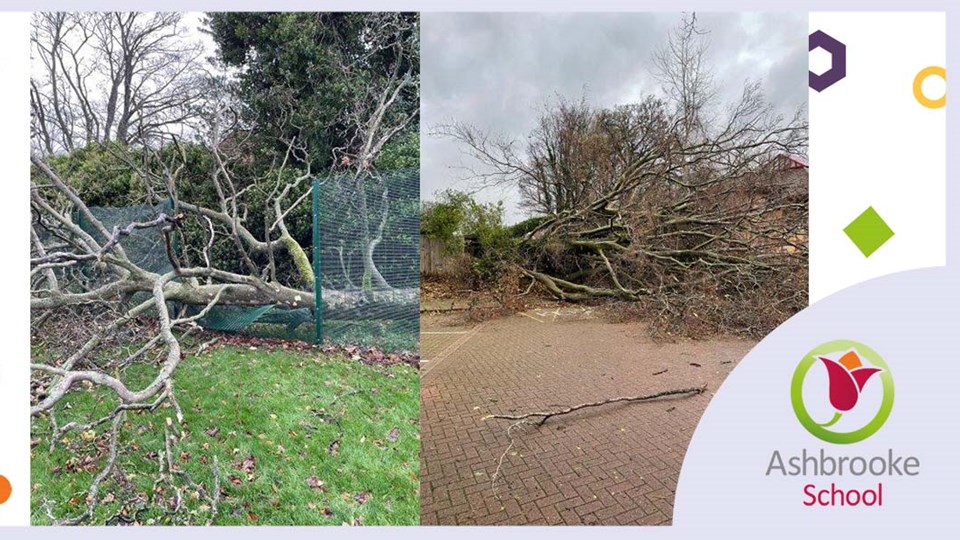 News
Maintenance Team's heroic actions
03 December 2021
Last week, Storm Arwen ripped into the North East coast and Ashbrooke School was right in its path.
Here, Jo Burdon, Head Teacher shares all the details. 
"Daybreak on Saturday showed the damage, with five large trees felled by 100mph winds, smashing fencing beneath them, and seating and signage blown across the field. With the storm still in progress, accompanied by blizzards, nothing could be done until Sunday."
Team Maintenance step in 
"Then Team Maintenance swung into action. They worked for hours with chainsaws and chippers and even came in at 6.00am on Monday morning to replace fence panels by torchlight. Their heroic efforts meant that school could open safely as if nothing had happened!"
Positive outcomes
"Amongst all this, Ashbrooke managed to turn the situation into positive outcomes. our neighbours collected free logs from the us for their fires and Forest School will now benefit from new log seats and wood chipping pathways!"
Wow, what a team! Well done to everyone involved!