News
Celebrating Black History Month with enthusiasm and diversity
27 October 2023
October marks a meaningful celebration – Black History Month, a time to honour and recognise the contributions and achievements of Black individuals throughout history.
Pupils from schools across Witherslack Group have embraced this important occasion with enthusiasm and a diverse array of activities that educate, inspire, and celebrate the rich tapestry of Black history.
Abbeywood School's Kingspark Class has been celebrating the remarkable accomplishments of inspirational women.
Teacher Laura Underwood, shares all the detail:
"Our chosen focus was the incredible Harriet Tubman, a courageous slave who successfully escaped and liberated countless others. Immersed in her captivating book, we embarked on a range of activities centred around her extraordinary life. Each and every class member enthusiastically contributed to a window display symbolising the essence of freedom, crafting vibrant stained glass birds and butterflies. This display not only showcases her remarkable story but also highlights key facts about her journey. Furthermore, we penned down heartfelt letters, describing the immense hardships endured by slaves and passionately pleading for assistance, mirroring the resolute spirit of Harriet Tubman herself."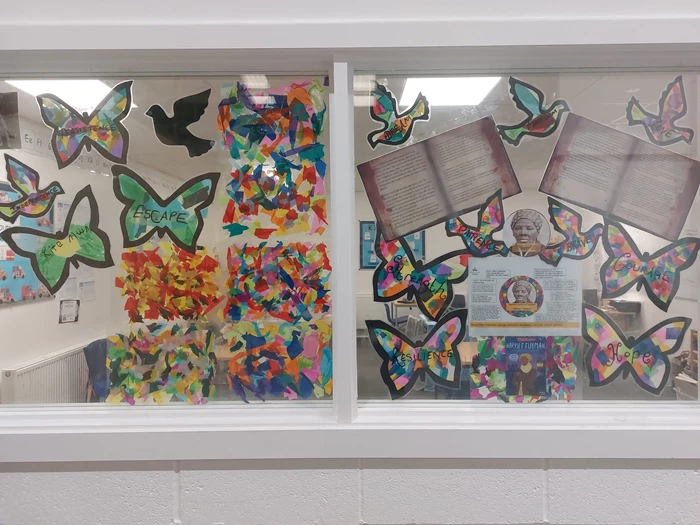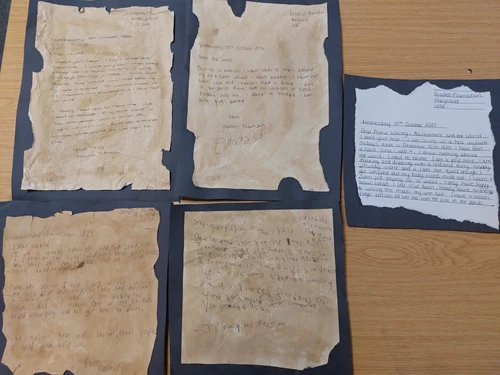 At Ashbrooke School, pupils thoroughly enjoyed a delightful and educational food-tasting session where they had the opportunity to indulge in a wide variety of mouth watering Afro-Caribbean recipes. This highly anticipated event was arranged to introduce them to the rich and vibrant flavours of the cuisine, providing them with a unique cultural experience. The session was filled with excitement and curiosity as the pupils eagerly explored the diverse range of traditional dishes, each bursting with tantalising spices and aromatic ingredients.
This unforgettable experience not only delighted their taste buds but also broadened their culinary horizons, developing a deeper appreciation for diverse cuisines and promoting cultural understanding.