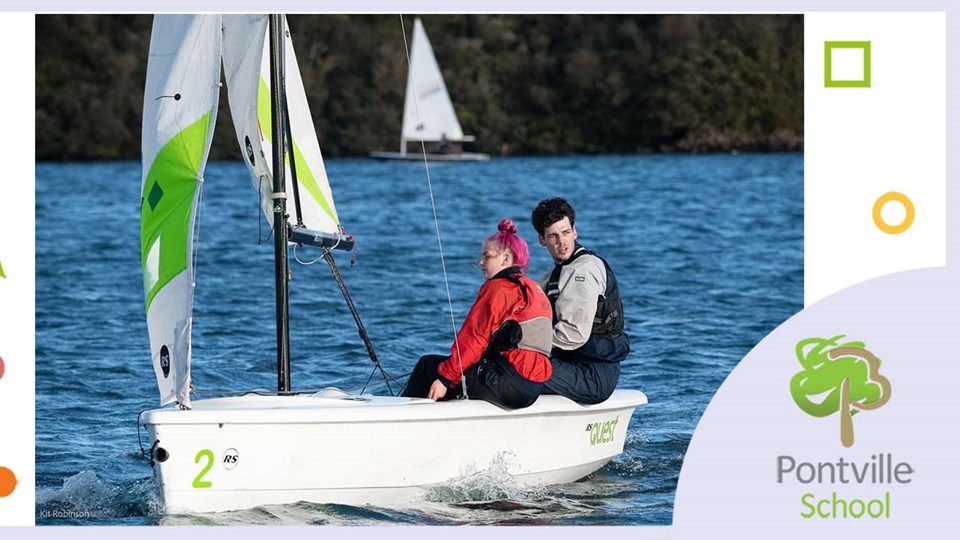 21 January 2022
Pupil, Charlotte from Pontville School has been making great progress in sailing and recently caused a wave of excitement as she embarked on a voyage of discovery, sailing an RS Quest dinghy in Southport. The dinghy is small, making it easier to handle ashore and afloat, and we've been assured that it is one the best-selling dinghy's to learn to sail in!
Through her hard work and determination, she recently achieved the Royal Yacht Association Silver Certificate along with Start Racing Syllabus and Youth Sailing Scheme Stage 3.  Thrilled with the achievement, she commented:
"You have to make adjustments when you are sailing or teaching sailing as the weather can look very different from the shore and the wind can change in a matter of minutes. Sailing can be difficult for young people with autism or ADHD as it is a hidden disability and people can't see it. I learn differently but as I have stuck at it I have found a really great sport that I love."
What a great achievement! Well done Charlotte.