News
Reading mission skilfully executed
29 October 2021
Pupils and staff from Abbeywood recently took part in the 'Take Ten Challenge', which aims to encourage everyone to stop and take ten minutes to read at 10 am.
Joining 165,000 children and adults in schools, communities and businesses across the UK, the #Take10ToRead Challenge is part of the National Literacy Trust's Connecting Stories initiative with Arts Council England, proudly supported by Wesleyan.
At Abbeywood, the mission is to instil a love of reading, and this was a great opportunity to introduce pupils to pick up a book and read. The well-being part of the challenge was the perfect segue to celebrate World Mental Health Day. Pupils and staff rooted through their wardrobes to wear yellow as part of the #HelloYellow campaign from Young Minds.
The day to celebrate mental health started with form groups coming together to take part in a quiz about mental health, which was very much enjoyed by all. The day was a great success.
Well done everyone!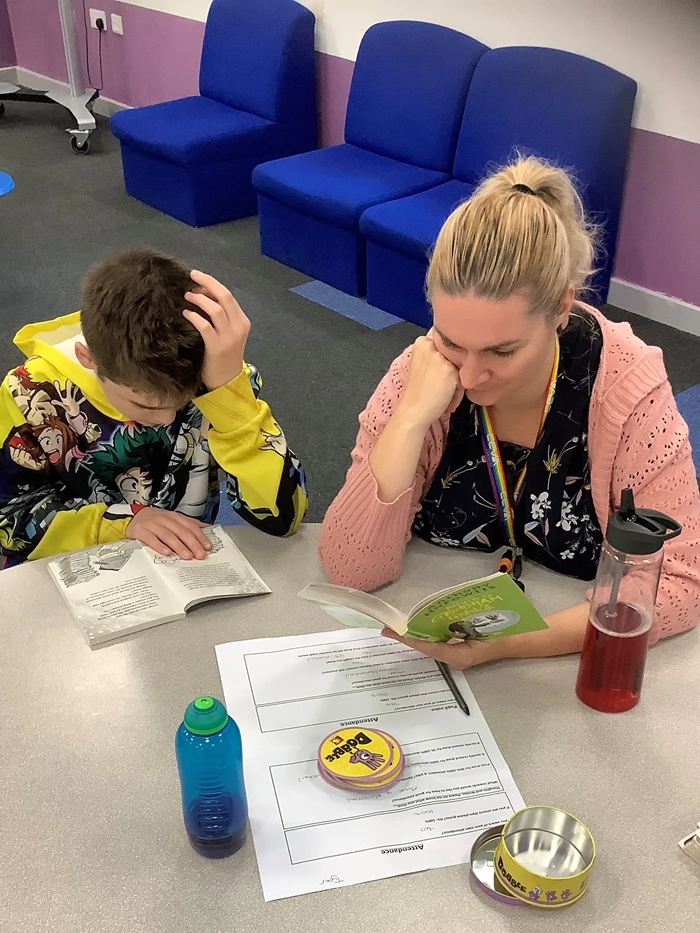 'Take Ten Challenge' encourages pupils and staff to take ten minutes to read at 10 am everyday