04 December 2020
Pupils from Abbeywood School have recently been involved in a project called Hearts for Homes, where students have been given the opportunity to send a message of support and kind thoughts to people within the local community.
In the lead up to Christmas many people in care homes don't have the opportunity to see loved ones due to the current pandemic, so pupils have created wreath hearts, each individual heart shares a message of love and support.  
The wreaths will be delivered to care homes, churches, food banks and homeless shelters helping to spread Christmas cheer in the local community.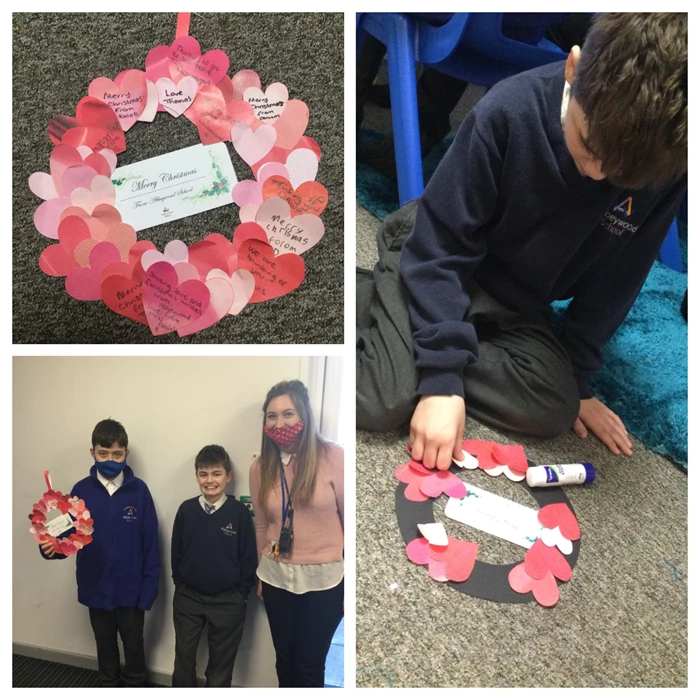 Spreading Christmas cheer throughout the local community!