21 December 2022
Pupils and staff from Abbeywood School recently celebrated Christmas with a flurry of festive activities, including a Christmas card competition and a festive market.
Christmas card competition
Pupils rolled up their sleeves to create unique Christmas cards with many great designs being entered, but the winning entry featured Abbeywood School's logo on top of a Christmas tree, with a joint second prize for two other great designs.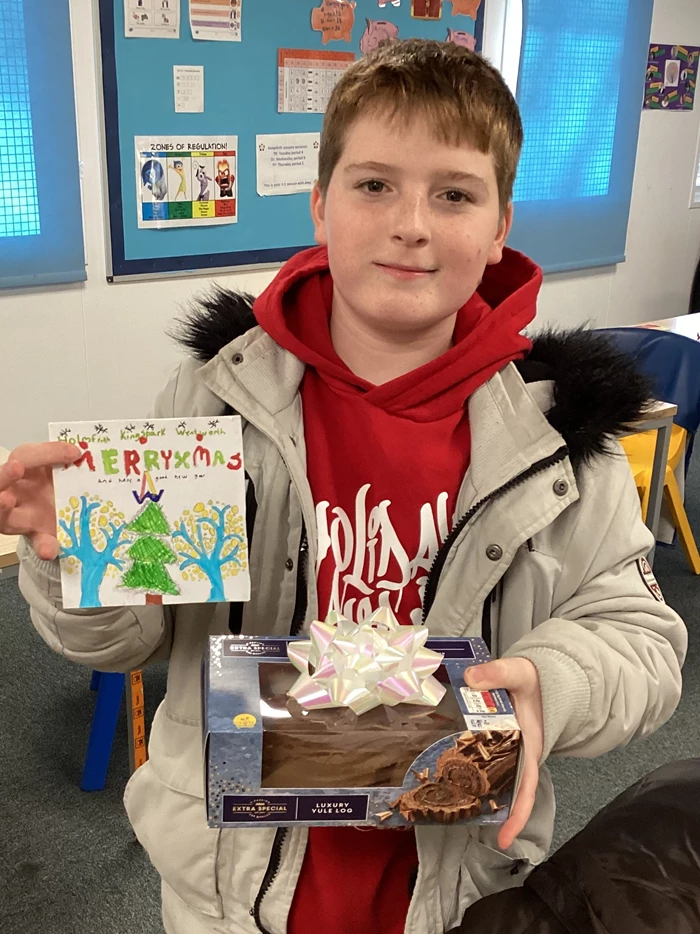 Pupil with his winning Christmas card
Christmas Market
On the last day of term, the school community welcomed family and friends for their annual Christmas Market.  Before the event, pupils worked to create decorations to sell on their stalls, including reindeers made of twigs, sparkling baubles and delicious cakes for everyone to enjoy.  All the proceeds from the event were donated to Young Minds Charity, raising over £400.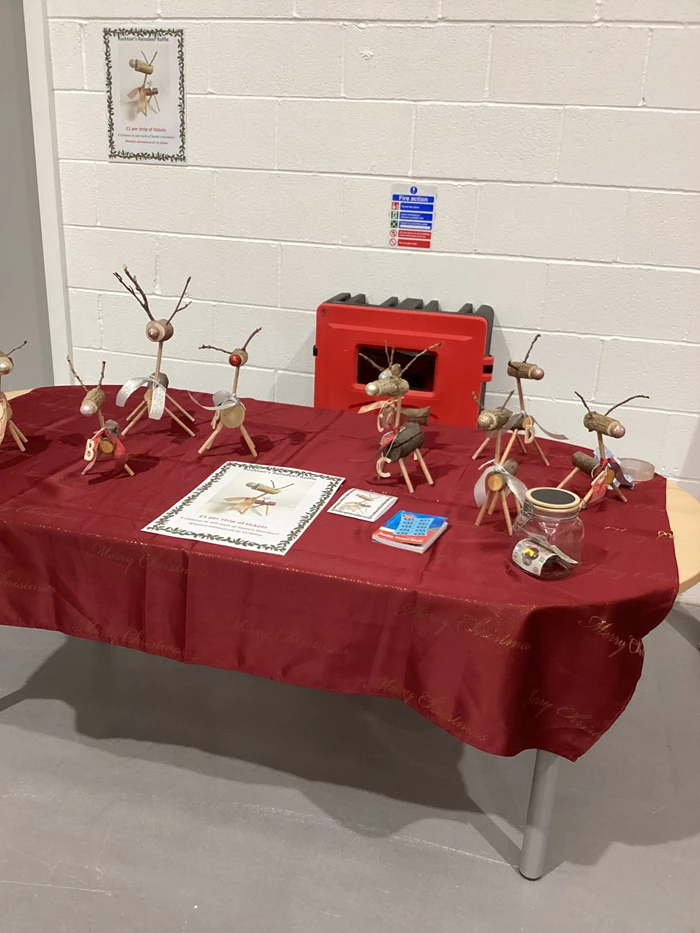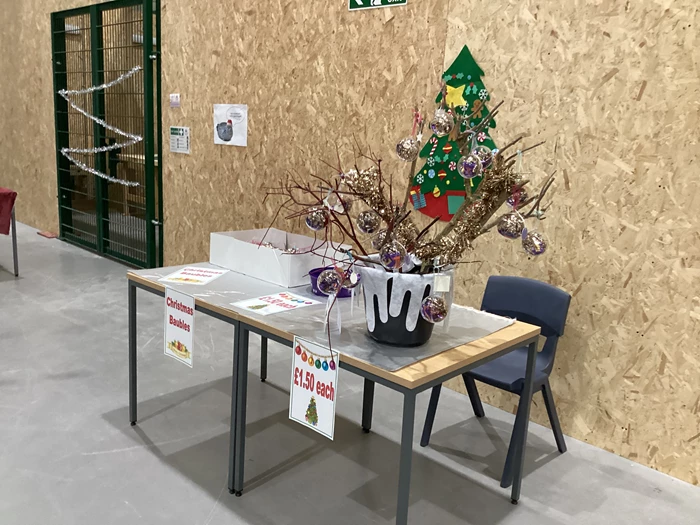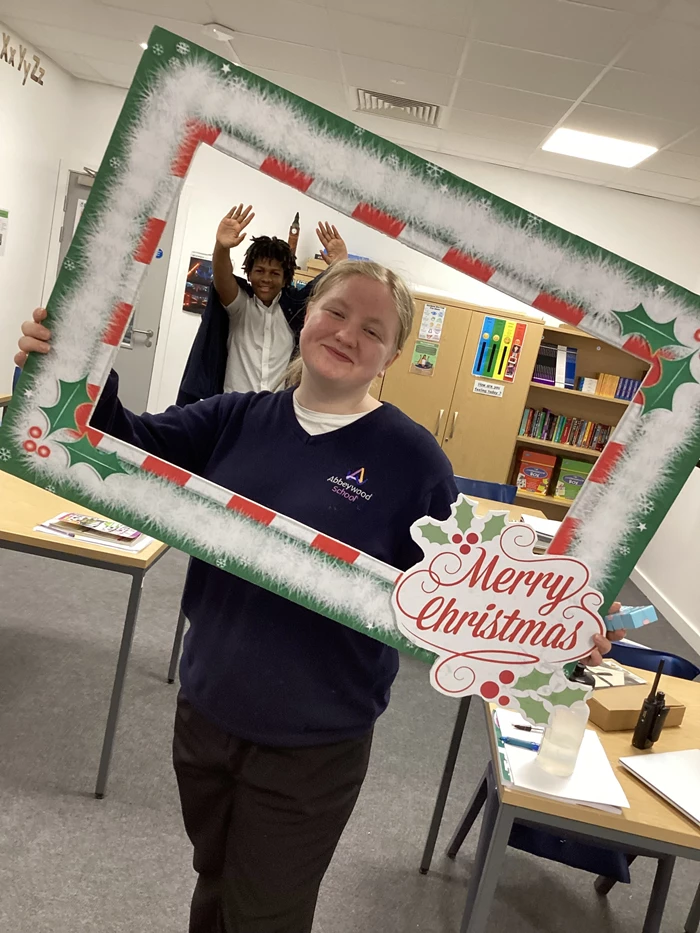 A huge well done to everyone.