News
A step back into history
28 January 2022
Pupils and staff from Chilworth House School were captivated by an expert in Anglo-Saxons, who came dressed in full costume, including a sword and shield.
Edwin Wood from Archeolives provided great entertainment to the history enthusiasts who were fully engaged from the moment he walked into class. Pupils learned about the life and times of the Anglo-Saxons and Vikings and as you would expect, they had many questions about the lifestyle and the artefacts that he brought along with him.
During the session, Edwin shared many interesting facts, including tails of how they came to be, who they were, and how they formed an army.
Nicola Brooke, HLTA commented:
"Many laughs were had and many things were learned. We thank Kumari Parul, HLTA for organising this wonderful event for a second time."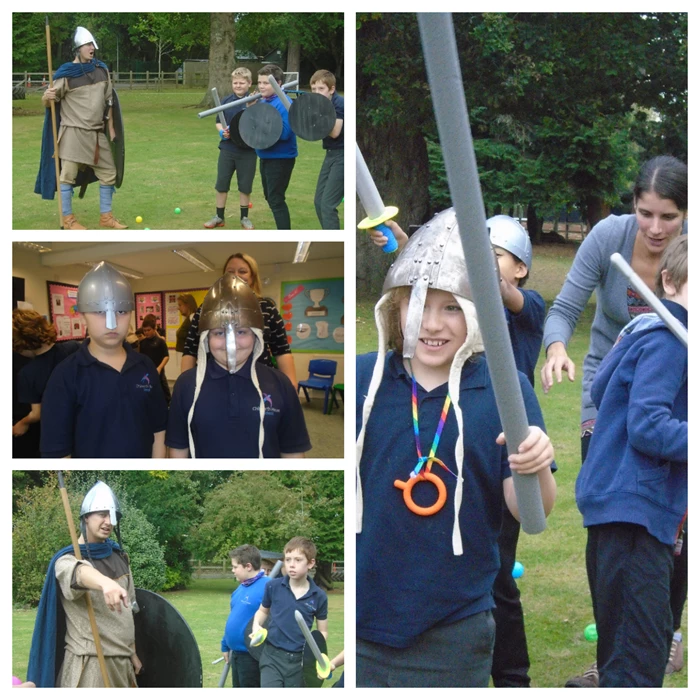 Pupils dress up in Anglo-Saxon costume