News
A real celebration of the best work!
21 July 2022
Last term, pupils from Birch Class at Chilworth House School proudly presented their work in a 'Best Work Assembly' to staff, parents, carers and friends.
Their morning kicked off with parents and carers joining pupils for breakfast before visiting their classroom to show workbooks and giving a tour of their learning environment.
Later, in the assembly, they presented their work and shared their experiences of trips and activities. They also engaged with the audience, asking for a volunteer to be mummified, and to their delight, a parent stepped forward. The pupils rolled up their sleeves, recalled their learning, and followed all mummification rituals!
Head Teacher Dave Willcox was impressed by the confidence and presentations skills of the pupils, commenting:
"This is the Best Work Assembly we have seen so far."
Well done everyone!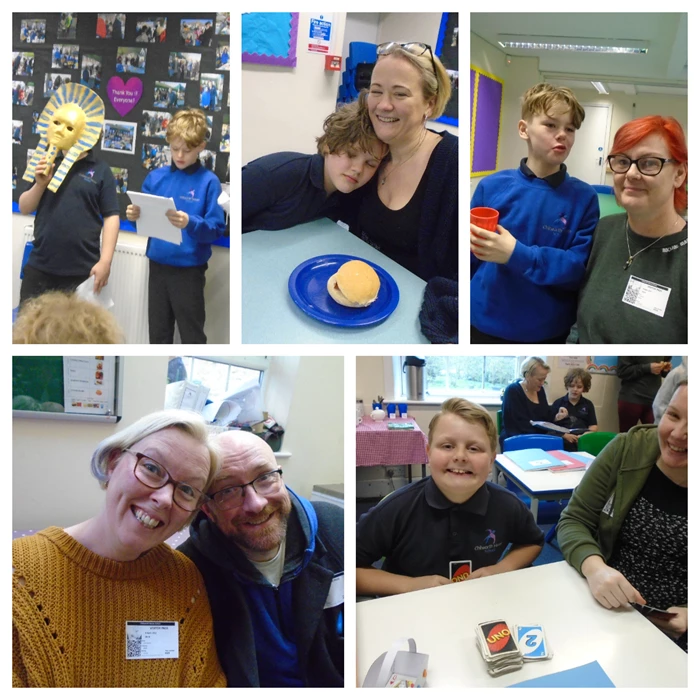 Parents and carers attend 'Best Work Assembly.'